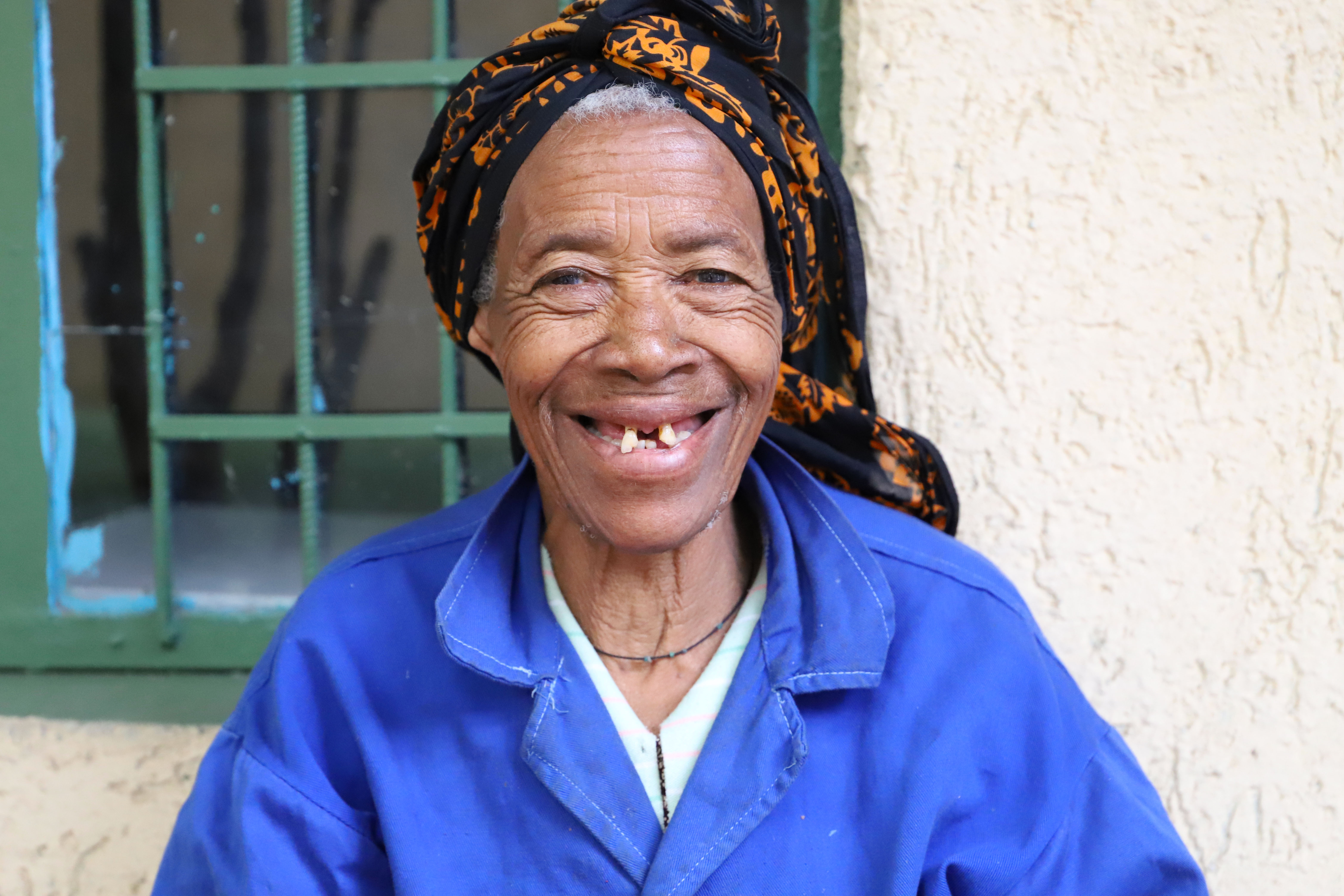 Published on 23 February 2020 09:00 AM
Improving the lives of older people across the world
Age International supports older people living in some of the world's poorest places to have improved wellbeing and to live with greater security.
During 2018/19, Age International responded alongside HelpAge colleagues and partners to a wide range of humanitarian crises, like the Sulawesi Tsunami in Indonesia and Cyclone Idai in Mozambique which attracted media attention and became widely known. To the lesser known emergencies like supporting older people in drought-stricken areas in East Africa and those affected by Cyclone Mangkhut in the Philippines.
We continued to deliver our flagship programmes which work towards creating long-term, high-impact change for older people and their communities, improving the lives of the most vulnerable and excluded. From social protection to healthy ageing, with our support the lives of millions of older people have been improved.
Creating lasting change: our long-term impact
We are proud to be the UK member of HelpAge International, working together to deliver our programmes and influencing work.
With our support, the lives of millions of older people have been improved.

240,000
older people in 17 countries received better health and care services or support

1 million
more older people in 8 countries received social pension

515,000
people received humanitarian aid in 16 countries
Improving the lives of older people
Ernestina was one of the first women in Zanzibar to recieve a social pension when it was introduced in April 2016. Support from the pension has been vital to her new business and the wellbeing of her family.
Zanzibar became the first state in East Africa to provide older people with a social pension as a result of international developemt work in the region by Age International and our partners.
Before I started receiving the pension, no one would lend me any money because they thought I wouldn't be able to pay them back."
Age International is a charity dedicated to the needs and rights of older people in low and middle income countries. Our vision is a world in which women and men everywhere can lead dignified, healthy and secure lives, as they grow older.