We publish all our financial information, including CEO salary, in our annual report. Download it here or see our online breakdown - and discover how your donations are transforming lives.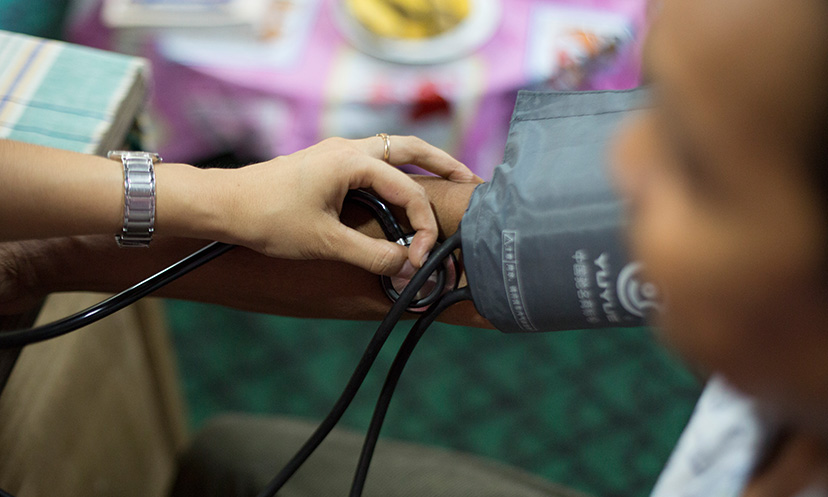 Our latest annual report and annual review
We spend the majority of our income on development projects and emergency relief.
The chart summarises our spending in 2018/19.
Last year we spent 7% on support costs – which includes IT, Finance, HR, Legal and Office Management Services.
---
Where our money comes from
Age International receives grants and donations from UK individuals, trusts, statutory bodies, Age UK, the UK Government and businesses. The above pie chart illustrates our total income for the 2018/19 financial year.
---
How we protect your donations from corruption
Age International has rigorous monitoring and evaluation processes in place on a number of different levels.
We have auditors to check our accounts at the end of every financial year. Download a copy of our Annual Report, at the top of this page, to see these audits in full.
Our country offices and programme staff regularly assess programmes, ensuring that activities are relevant and sustainable and that money is being spent for its stated purpose.
At a local level, we set up Older Citizen's Monitoring Groups – groups of volunteers who have been trained to monitor programmes that are being delivered in their communities. They are older people themselves and they report back to programme staff if there are any problems.
In 2016 the Managing Director of Age International was paid £99,931 including pension costs.
Salaries reflect the expertise of the staff employed and what the trustees feel is appropriate. Age International's priority is to ensure that the lives of vulnerable older people are improved as effectively as possible in low and middle-income countries. The trustees feel that it is important to ensure that we have the best people in place to achieve this.
HelpAge International UK is the registered name of the Charity, but we are publicly known as Age International. Age International is an independent charitable company limited by guarantee (registered charity number 1128267-8).
---
Previous annual reviews and reports

Coronavirus Appeal
Older people in the poorest parts of the world affected by conflict or living in refugee camps need help urgently to survive the silent threat of COVID-19.

Follow us on social media
Keep seeing our stories or ask us a question - connect on Facebook and Twitter.