Look inside an 'age-friendly space' in a Rohingya refugee camp, where traumatised older people are finding solace and support.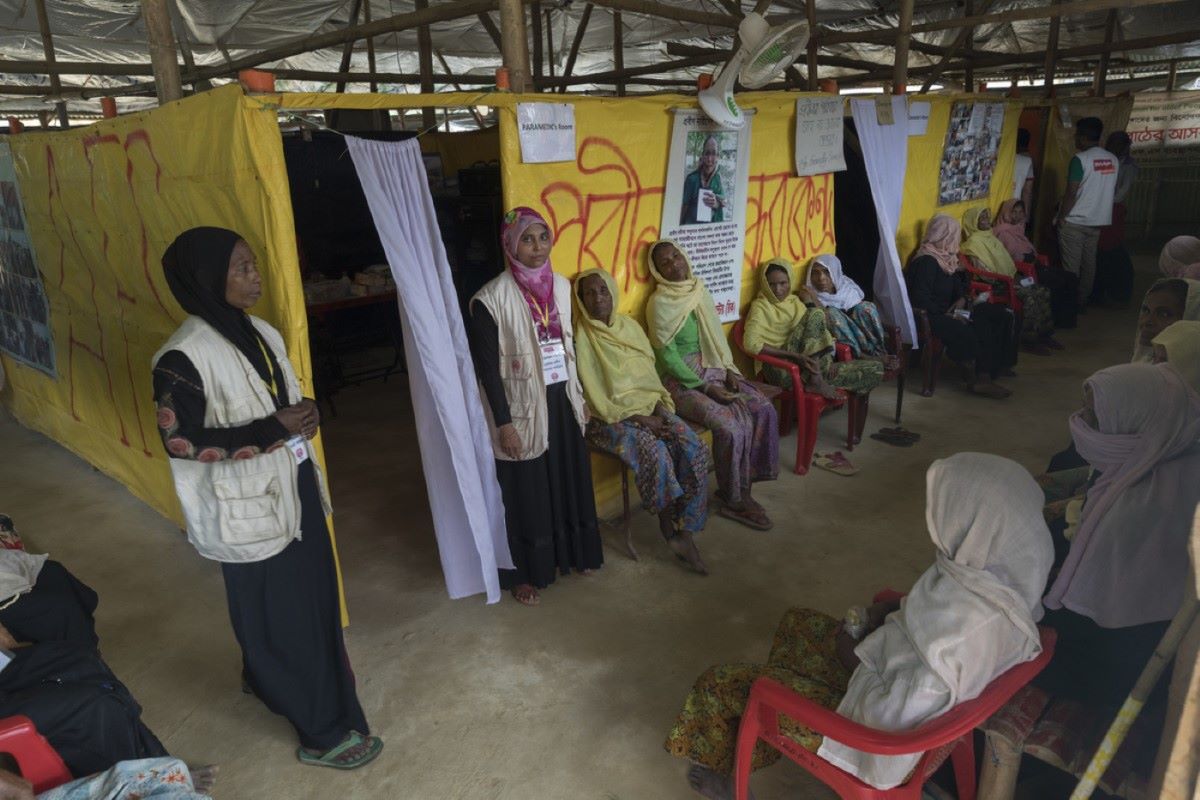 Pictured: Rohingya refugees gather at an age-friendly space in Balukhali camp, Bangladesh. The space has been funded by donations to Age International's DEC appeal.
In just one day, as many as 200 people will visit the space, where they can get medical attention and meet other refugees of a similar age.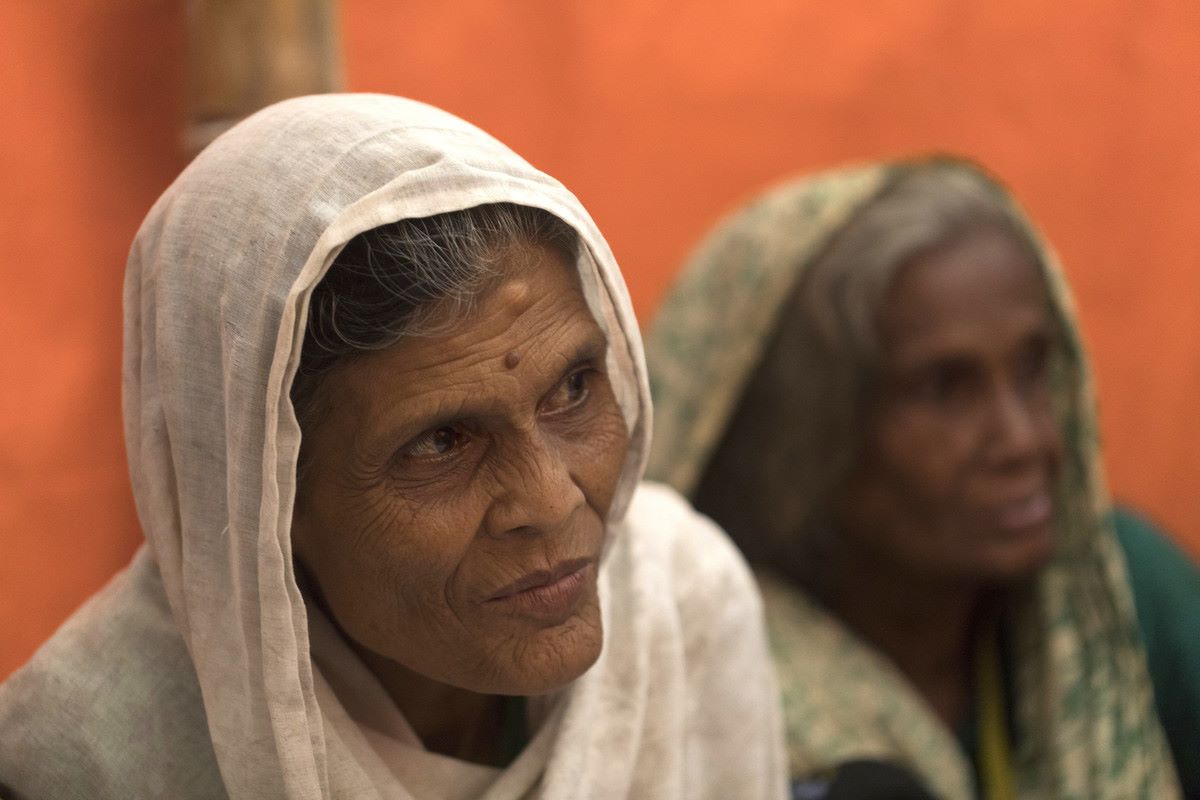 Pictured: 'I feel peace - that's why I come here every day,' says 54-year-old grandmother Nur, who arrived in Bangladesh with her 4-year-old granddaughter.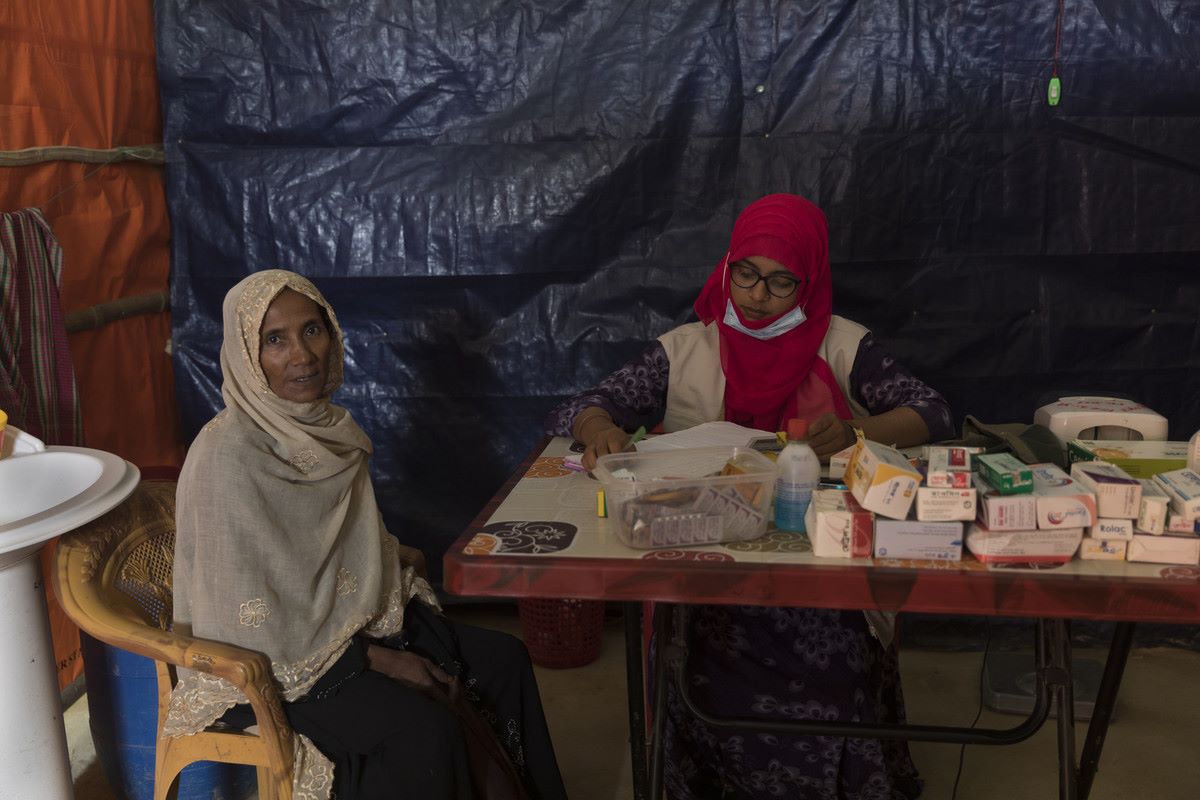 Pictured: A woman waits for her health check-up in the paramedic room. There are two paramedics and two counsellors based on-site, to help refugees with medical and psychological support.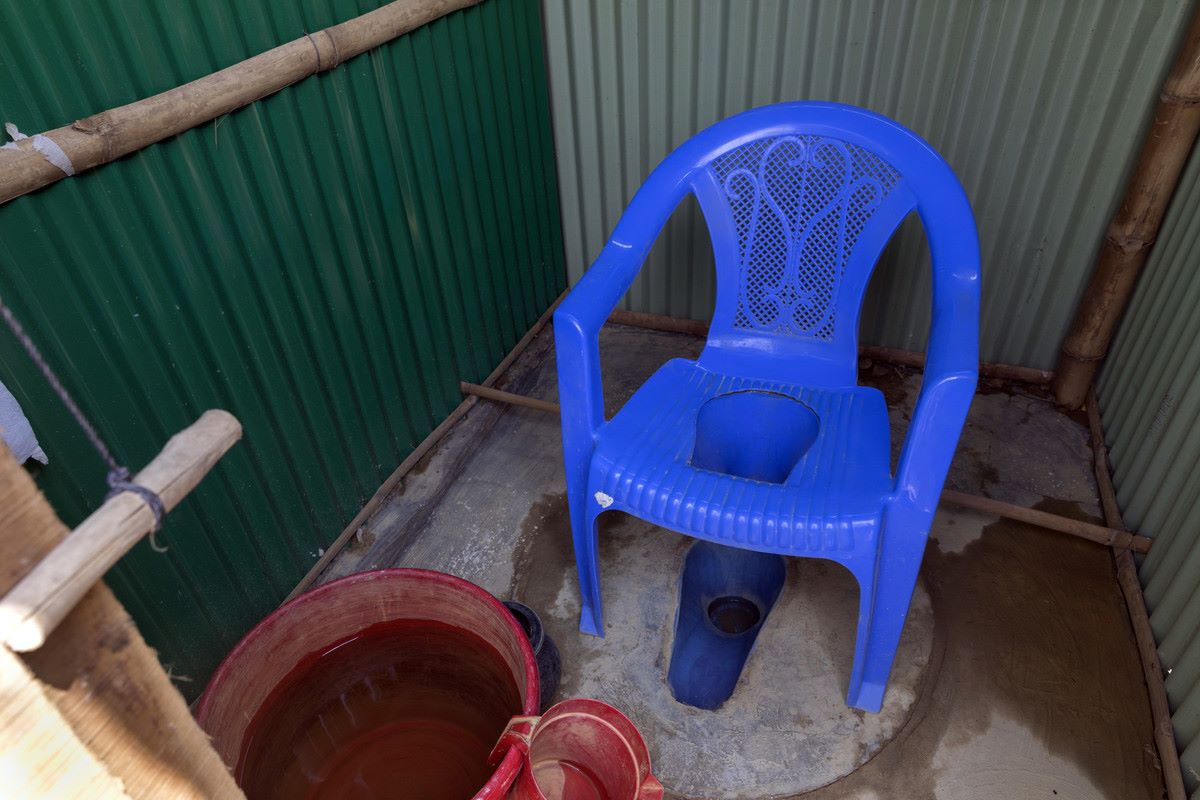 Pictured: Sometimes, a very simple change is all it takes to make something accessible. A hole in a chair means this squat toilet is now easier to use for an older person. Despite the difficulties faced by operating in a crowded refugee camp, the spaces in the camps aim to be as accessible as possible for people living with a disability.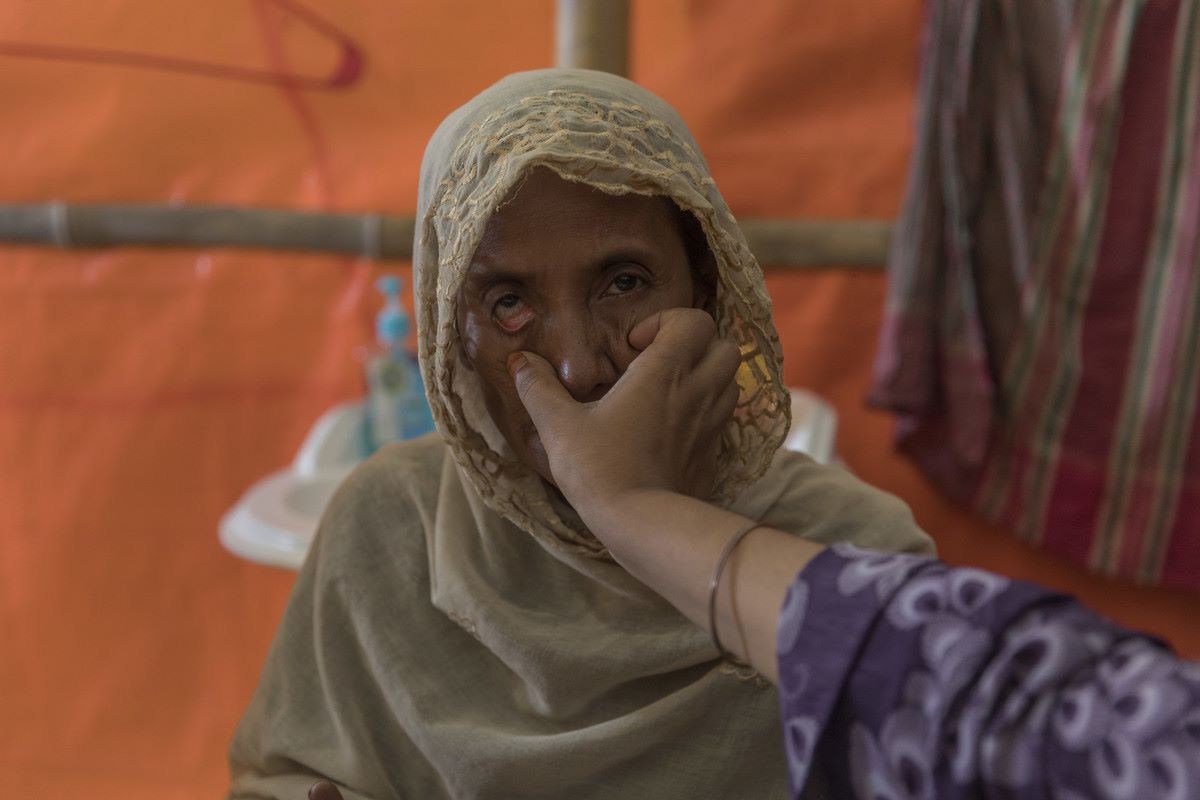 Pictured: A woman has her eyes checked by one of the centre's paramedics. Age International has been funding cataract operations in Bangladesh, to help refugees who are losing their sight.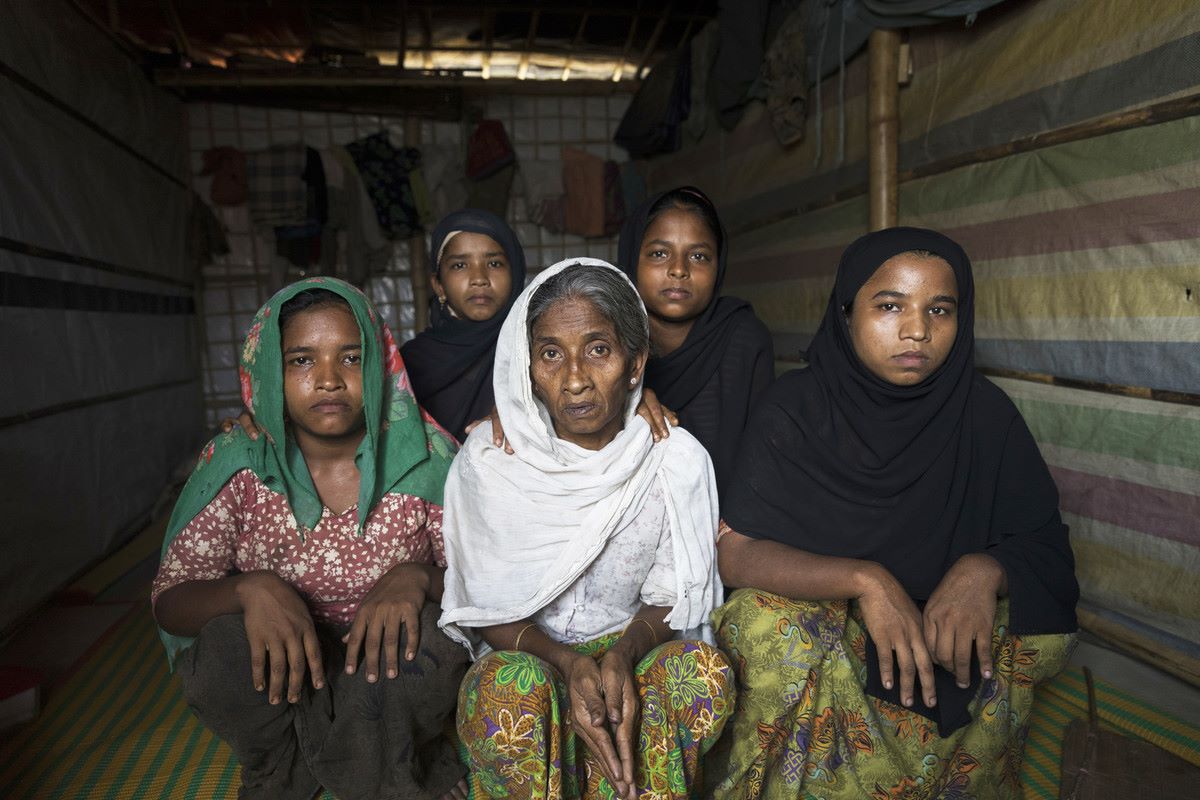 Pictured: 'It feels lonely sometimes and I cry sometimes,' says Halima, who is widowed with 5 children. Two paramedics and 24 volunteers provide outreach services to people who are too frail to leave their tents.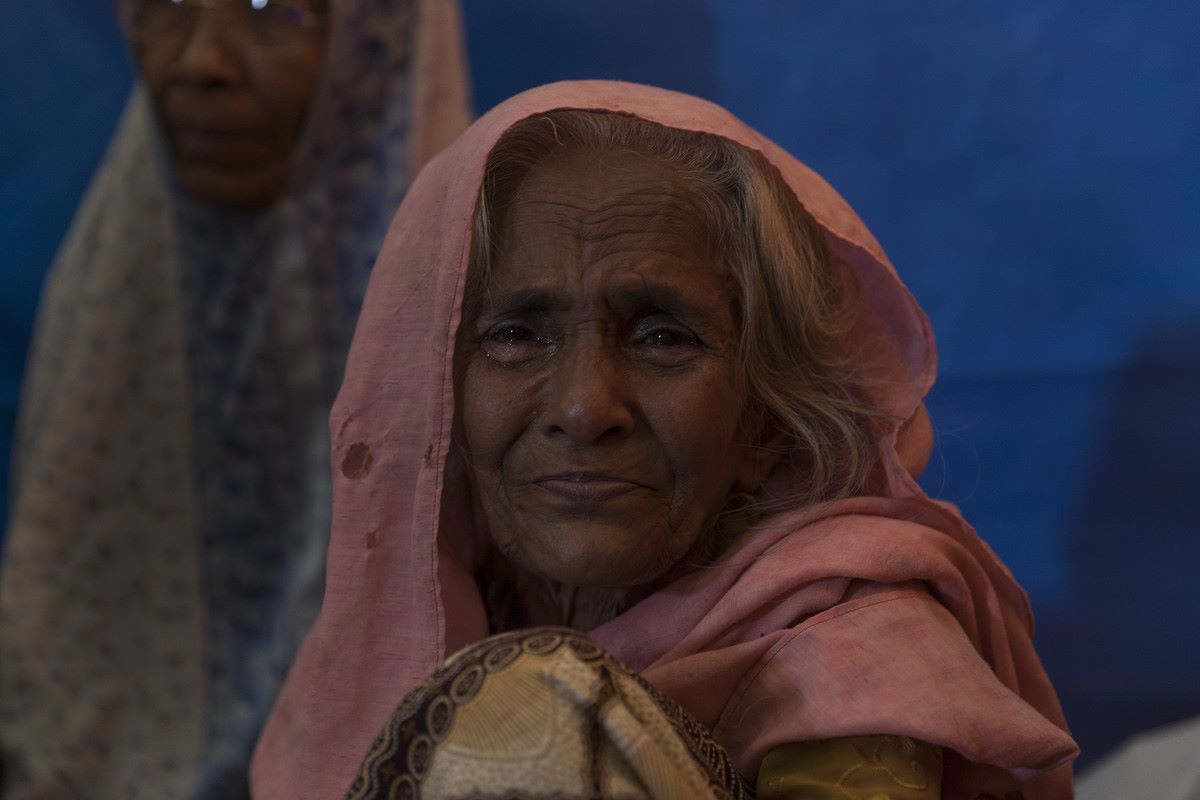 Pictured: Romida, 80, at a women's group in the camp. Your donations help her to feel safe. Thank you.