Looking back on two years of COVID-19
Published on 11 March 2022 12:00 AM
Two years ago today, the World Health Organisation (WHO) declared the COVID-19 to be a pandemic. Age International with its partners in the global HelpAge network has helped thousands of older people stay safe throughout a turbulent couple of years, with older people facing lockdowns, discrimination, and multiple waves of the virus.
With evidence early on that older people were at higher risk of ill health from the virus, Age International prepared to scale up its response to protect and advocate for older people at the beginning of 2020. We recognised that the disease posed a particular threat to those already facing life-threatening challenges because of other health conditions, poverty, discrimination, and humanitarian crises.
Coronavirus brought renewed fear and hardship for older people living in fragile places or who had fled conflict, particularly as lockdowns came in to force and they were afraid or unable to leave their homes to earn or collect an income and get food and essentials. Older people have also faced blatant ageism and there was a rise in reports of abuse.
Since the start of the pandemic, we have gone on to work with partners in over 25 countries in Africa, Asia, the Middle East, Eastern Europe and Latin America, reaching older people with vital support, helping to protect them and prevent the spread of the disease.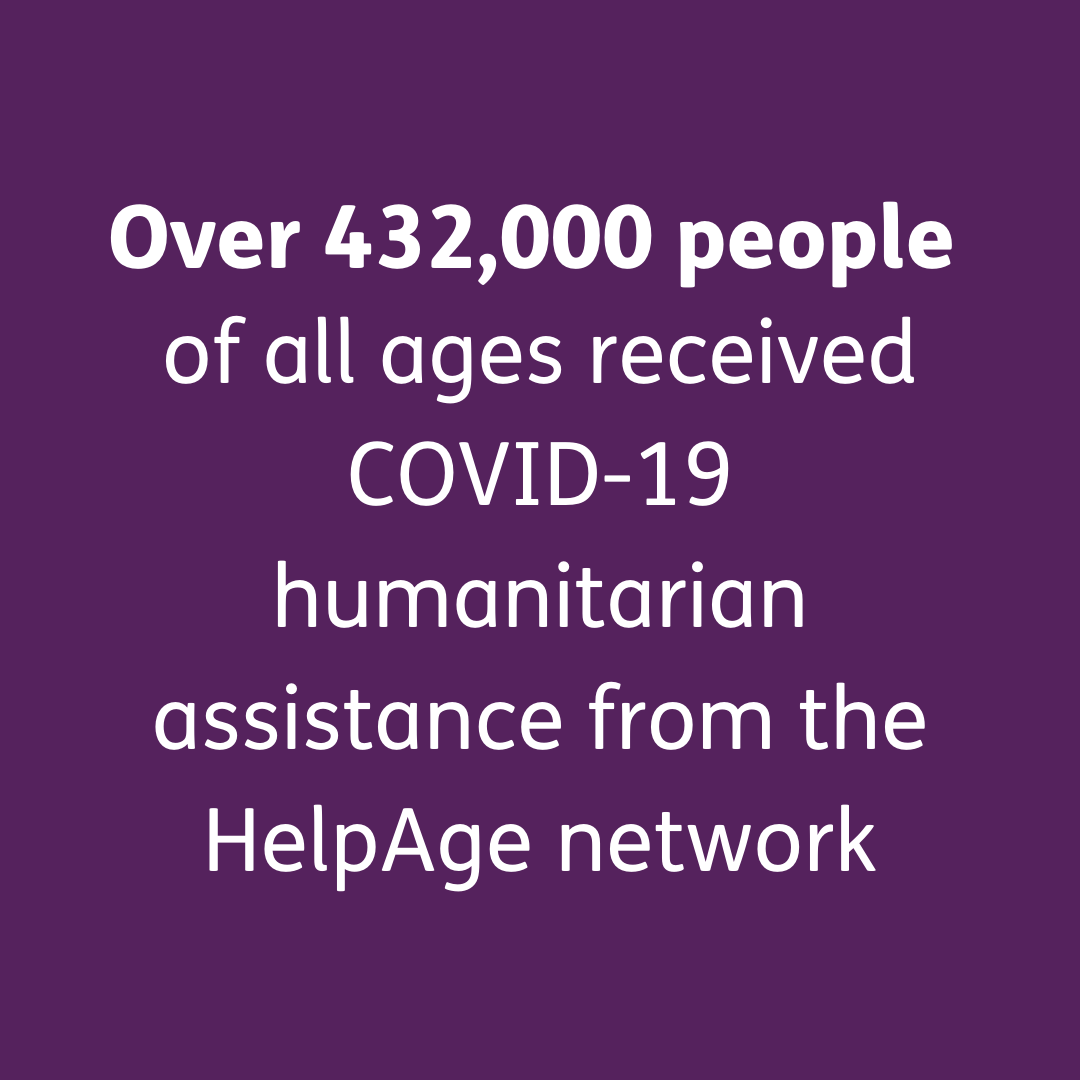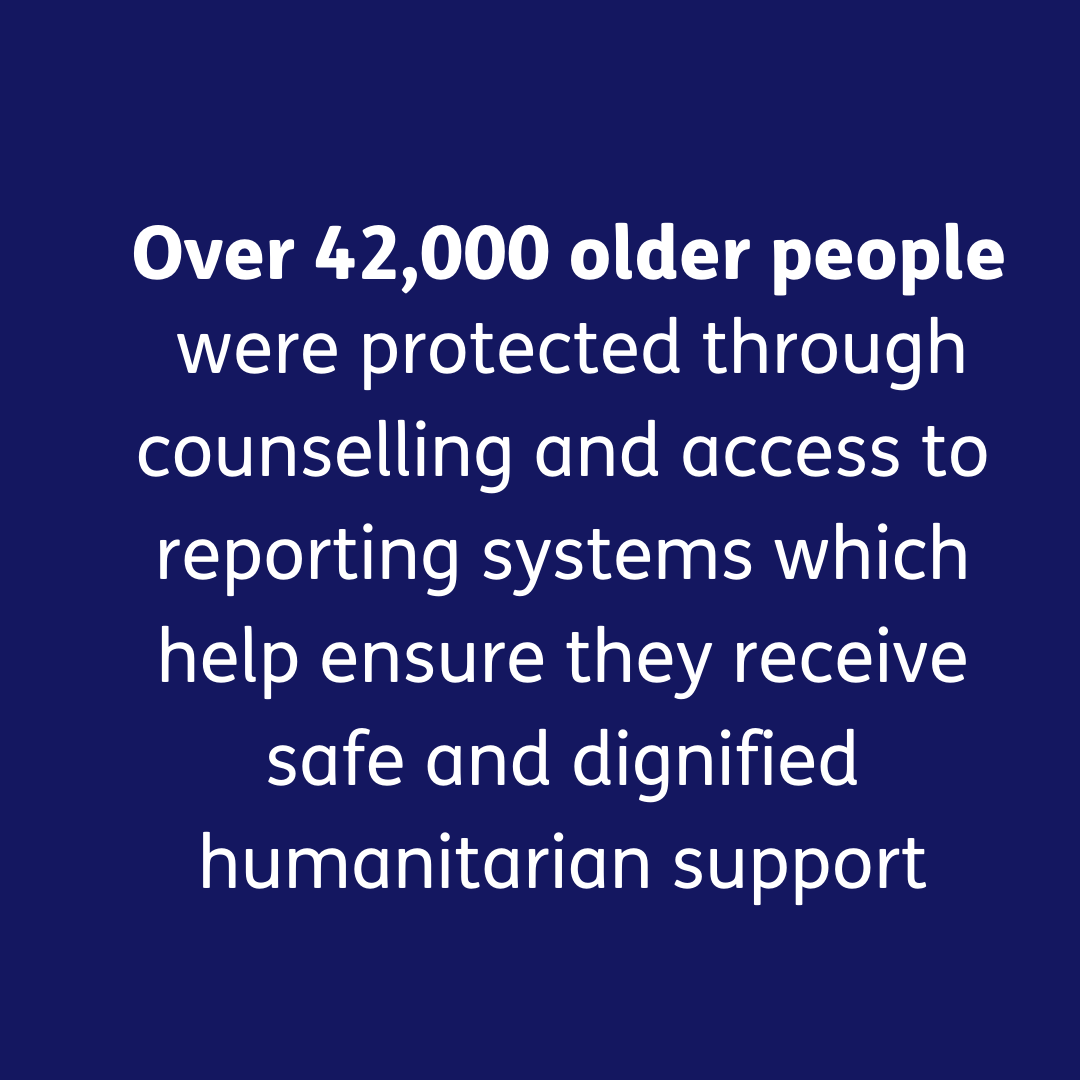 From initiating new emergency COVID-19 projects to adapting our long-running programmes, we have tailored our response to meet the needs of older people and their families. Our support included distributing COVID-19 information, awareness campaigns and advocating for the proper inclusion of older people in local responses, providing mental health and medical support, health checks, hand-washing stations, hygiene kits, personal protective equipment (PPE), food, medicine, home visits and more.
However, whilst many in richer countries are now vaccinated against coronavirus, some of the poorest and most vulnerable remain at risk. Our partner organisation HelpAge International is calling for vaccinations to be shared across all populations, rich or poor, to ensure all older people are protected.
Meanwhile, our humanitarian work to protect older people continues around the world. Following our emergency response to the second wave of the virus in India, many older people there had lost their livelihoods and told us their priority was to be able to provide food for their families. With our support, over 30,000 fruit trees have now been planted and 5,900 people received vegetable growing kits. In Tanzania, we worked with older people's forums and active ageing clubs to counter myths and misinformation and were able to support 6,899 older people, including those with mobility issues, to access the vaccine.
You can read more about our COVID-19 response on our hub.
More on how we've supported older people throughout the pandemic
Ukraine Humanitarian Appeal
Help provide life-saving support to older people and their families.