Age International Co-Signs Letter Defending the UN Refugee Convention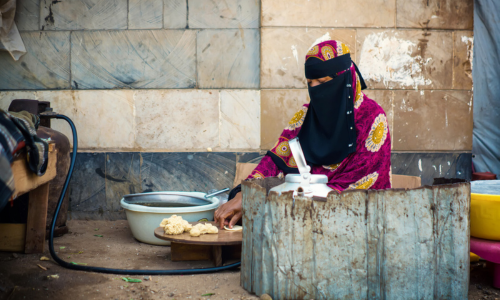 Published on 28 September 2023 05:00 PM
Today, a letter co-signed by leaders of several prominent charities and NGOs, including Alison Marshall, CEO of Age International, was published in The Guardian. The letter addresses recent comments made by Suella Braverman, which criticised the UN refugee convention.
The letter emphasises the urgent need for countries, including the UK, to uphold their commitment to providing protection for refugees, especially in the face of rising numbers of individuals fleeing war and persecution. Highlighting the convention's origins, the leaders stress its continued relevance in today's tumultuous global climate.
Read the full letter in The Guardian.
(Top image shows Qaboula in Yemen. A mother of seven, she fled the war with her family. Photo credit: Alaa Aldwaley/DEC)