I launched my first business aged 56
Hazoor is 56 and lives in Pakistan. She got a loan and training from Age International and now she runs her own small shop.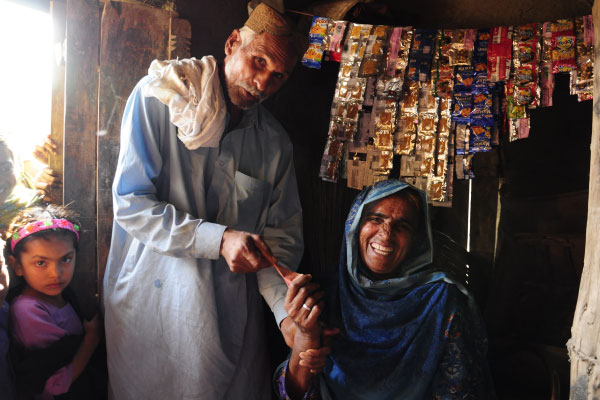 Hazoor runs a small corner shop in her village in Pakistan. She sells fresh fruits, vegetables and candies. Business is going well - she has plans to expand.
Hazoor set up her shop at the age of 56, thanks to a small business loan and specialist training from Age International.
Previously, Hazoor was a housewife. Her husband worked in the fields and her son drove a donkey cart. Their monthly household income wasn't enough to feed the family – and it certainly wasn't enough to pay for the Hepatitis medication that Hazoor so desperately needed.
Thanks to her shop, the family now earns double what they did before. Hazoor has paid back the original investment - plus a small amount of interest - to her local club for older people (which was also set up by Age International) so that the money can help another family like hers.
'Before I was so helpless, I couldn`t afford my treatment and I had to bear the pain,' Hazoor tells us.
'Now I buy my own medicines. I visit the doctor at a big hospital. I even pay my own bus fare.'
Who cares about older women's work?
Age International is examining older women's experiences of work - paid and unpaid - in poorer countries.
Assets for media
Credit must be given for all assets used. Get in touch for more info.

Follow us on Twitter
Stay up to date with the latest news, publications and blogs