Independence is important at all ages. Our free prescription glasses, adjustable walking sticks and hearing aids are helping to restore independence and confidence to older people worldwide.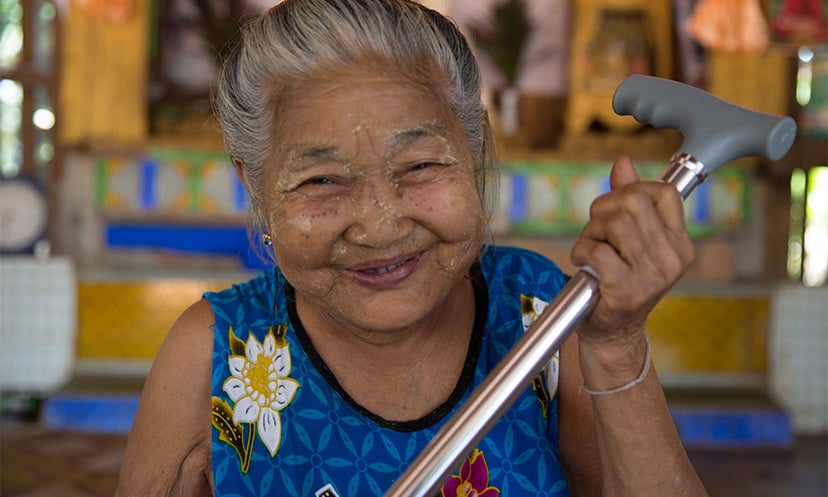 Losing your sight or ability to walk can mean losing your independence. But something as simple as a pair of glasses can change an older person's life.
We give out mobility aids to people who need them but can't afford them.
prescription glasses
height-adjustable metal walking sticks
hearing aids
wheelchairs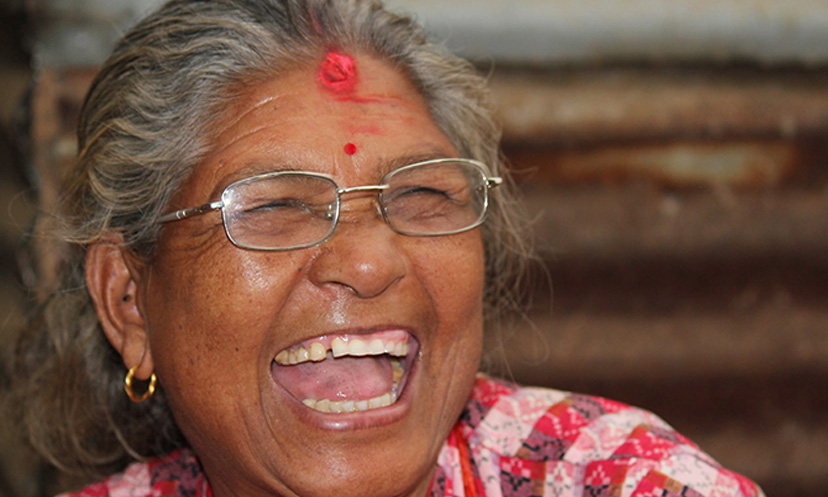 Tarka, 67, visited an eyecare camp in Nepal that we set up after the earthquake. It was her first ever eye test.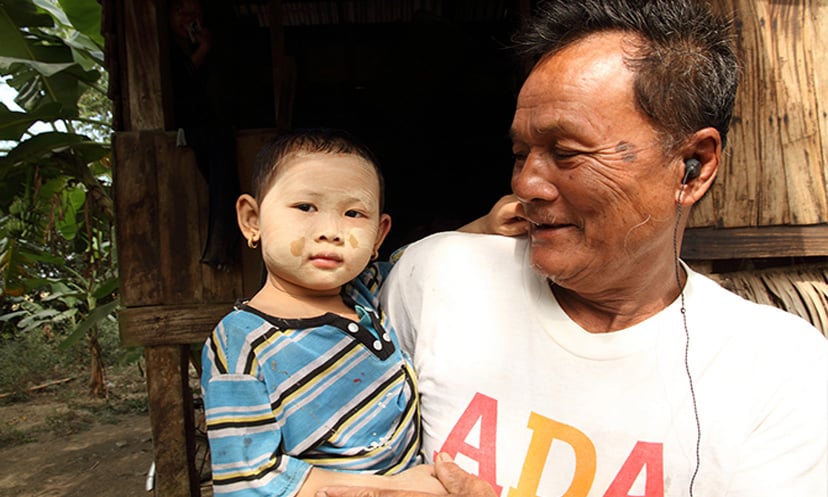 'Now I can hear my granddaughter's cry' says Thar Sae, a 67-year-old farmer in Myanmar who received a hearing aid from us.
Regular donations change lives
Our work relies on monthly donations. A monthly gift from you could transform the lives of so many people.