I wish there were more options for working older women like me
Asma, 60, has worked most of her life, caring for her family and putting food on the table by washing clothes. The job is demanding and has become more difficult as she ages but there aren't many other options for older women in Ethiopia.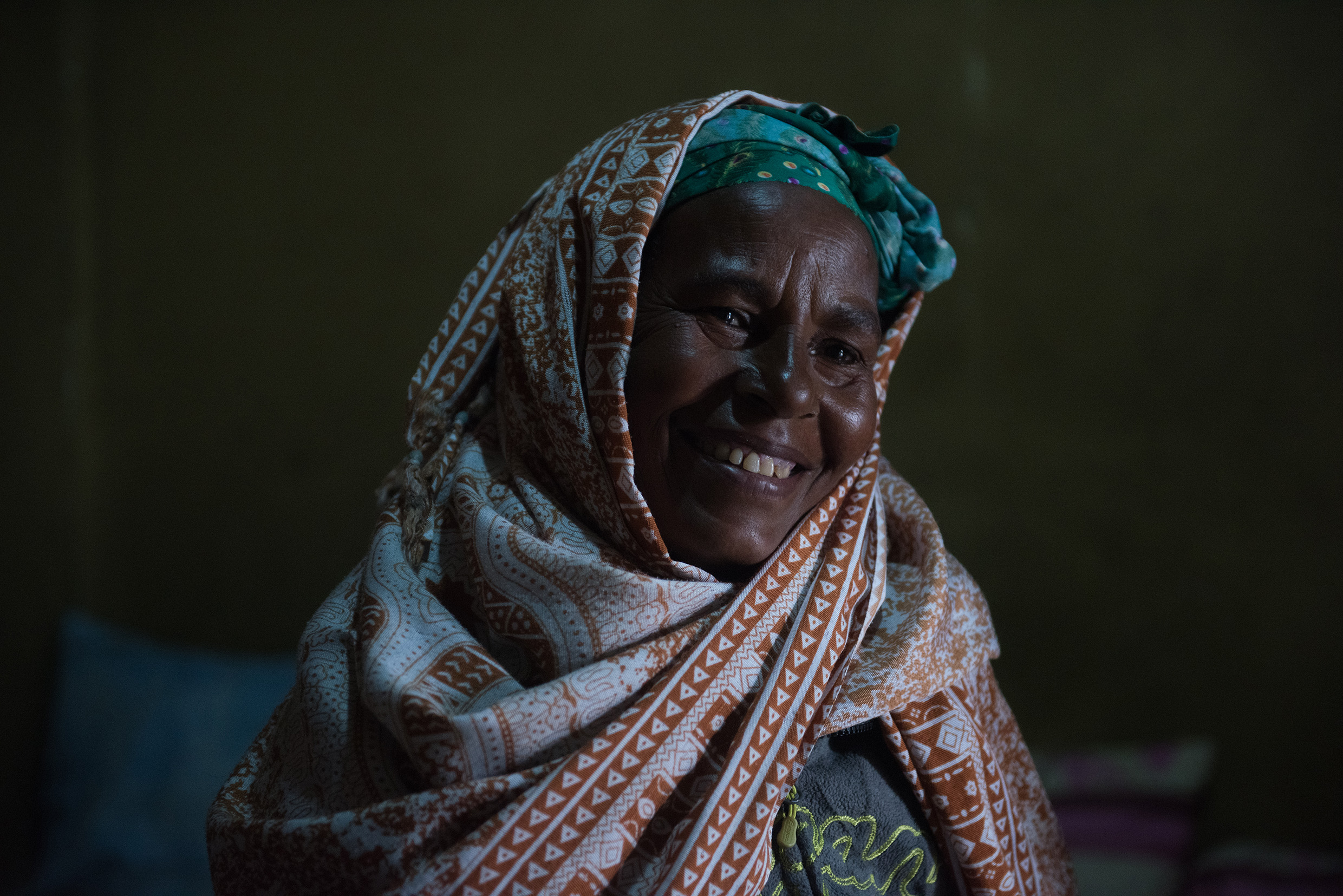 Asma feels she has been struggling to make ends meet since she was a child. She lost both her parents at age 10 then she was brought to Addis Ababa to be cared for by a relative. She worked for her relative as a housekeeper, until she married. She lived with her husband and two children until her husband had an affair and stopped providing an income for their family. She divorced him and worked washing clothes for traders to cover her basic living costs.
She currently lives with ten family members - her daughter with her two children, her son with his son, her three brothers and two nieces – in a home consisting of one and a half rooms.
Asma wakes at 5am to pray. She then fetches water, prepares breakfast for her family, spends the day doing household chores such as washing clothes for the family, then makes dinner and goes to sleep at 11pm. She says:
"All the family members are dependent on my housework, as I am cooking, cleaning the house although some of them, my children and brothers, are contributing financially. My grandchild, the son of my son and my two nieces are dependent on me completely. My nieces are supporting me in household chores after school."
Washing clothes for traders helps Asma provide an income for her family.
"I am happy as I am able to put food on the table and keep my family healthy and happy although the washing part becomes difficult with my age."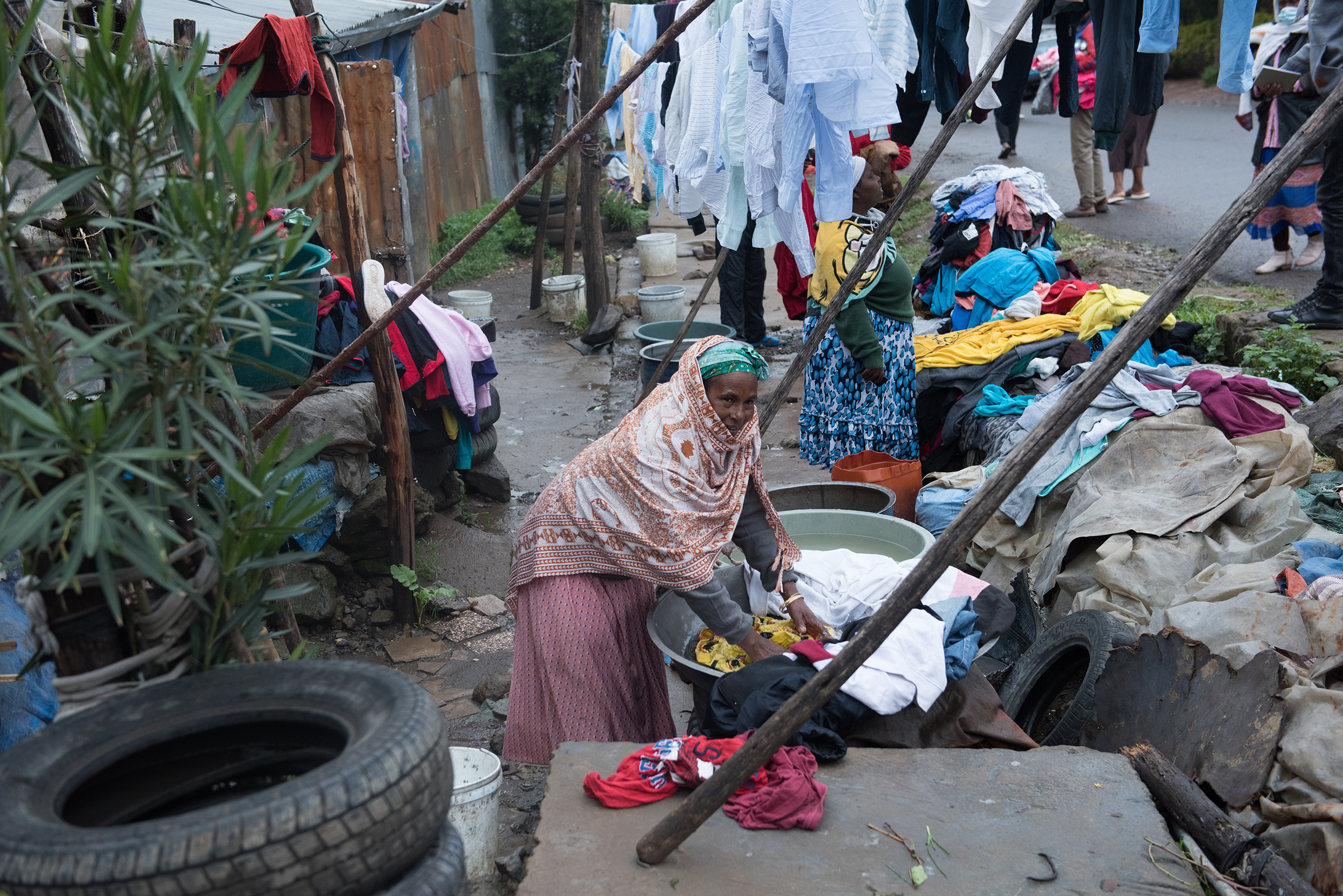 But washing clothes has become harder as Asma has aged as her energy is not what it used to be, but she has no other option: "This is what I am doing since my childhood to generate income and feed my family." She said that people sometimes don't pay her on time, they leave clothes and disappear, or don't collect on time, leaving her without payment which affects her family, especially her three grandchildren and two nieces who benefit from this income. Their water supply is also not regular, the weather can affect the clothes drying and the cost of washing materials is going up – all impacting her income. Washing clothes also drains her energy and she feels herself becoming weaker and weaker.
Asma has been benefiting from the Urban Productive Safety Net Programme for the last three years. After graduation she will be given some money as start-up capital towards her business. She dreams of buying a washing machine so that she doesn't have to hand wash all the clothes, but she doubts the money she receives will cover this.
Asma feels that being a single woman negatively impacts her as she has nobody to share the roles and responsibilities of caring for family members - as a single woman she has to shoulder every burden.
"Putting food on the table is my everyday struggle, as our income is decreasing from time to time whilst the cost of living is increasing in an unimaginable way…most people in our area are dependent on washing clothes which creates strong competition among us. The market of second-hand clothes is also affected by limited economic movement which reduces the number of clients as well." "I feel hopelessness, it leaves me in constant fear and insecure."
The rest of her family also work. Her brothers and children do various jobs, working as labourers, and assist Asma in covering the basic costs of living, but due to the shortage of reliable work opportunities, most of the time they come home with no money. Her only other income is in-kind support from local organisation Tesfa when they receive donations.
Asma feels she has a good relationship with her community and her clients - she feels they appreciate her work, and some say they worry about her as she has been: "Engaging in this tedious activity for many years without interruptions. They think it will affect my health and also it becomes very difficult as I get old." She would rather do less energy-demanding work which is suitable for older women.
Like many older women in Ethiopia, Asma engages in the community service of 'iddir', supporting each other during various ceremonies such as birth, marriage, death, visiting sick people and caring for children, particularly grandchildren – she values this and wants to be able to have the time to do it. She says she is a "committed, hard worker and peaceful person", something she knows the community feel about her too.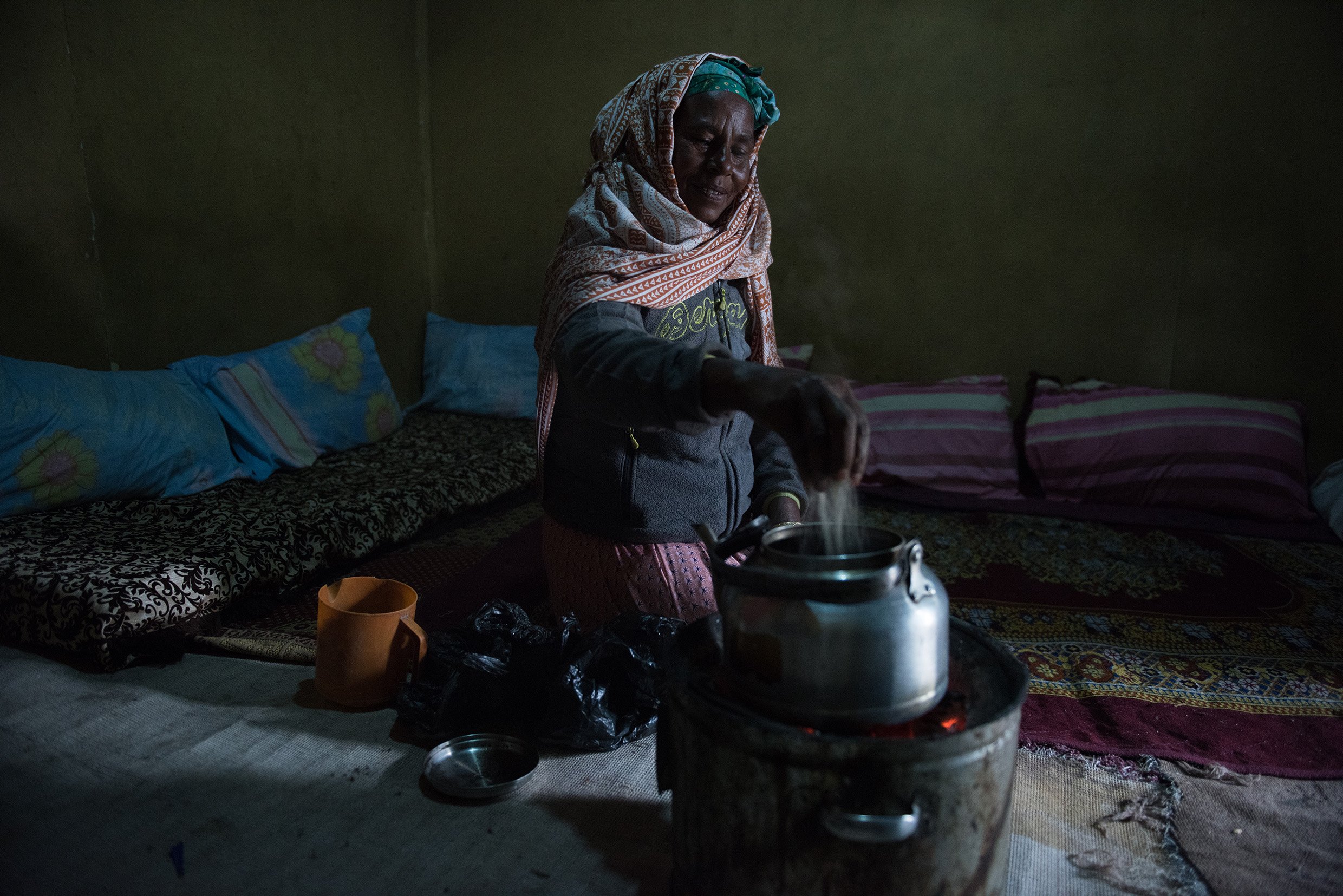 She worries that other people lack care and support from their community or family members and that with the increasing living costs and their strength deteriorating, older women like her will no longer be able to engage in income-generating activities – she feels that they need support from the community and government to help them instead, including with income and better living conditions. She feels had she been educated she could have been more successful.
The COVID-19 pandemic affected her business for 3-4 months with reduced income, but she was not too worried about the virus as her family followed the advice from the government and took precautions.
"At the initial stage, I completely stopped my business and stayed at home. My family was left without any income to survive and depended on support from the community and government to survive."
She felt there was good community support, and the government help gave her hope. Her business is now recovering slowly. But like many older people, she felt she suffered being locked at home during the pandemic, feeling lonely from the lack of social interaction.
Asma accepts that she does not have much joy because life is so challenging for her and her family, but seeing her children growing up and living in peace with her neighbours and family provides happy moments.
The UK government must include older women in the new International Development Strategy
Across the globe older women, especially in the poorest countries, are facing systemic failures and being let down by their governments and society daily. But it doesn't have to be this way. Sign our petition now and call on the UK Government to take older women into account.