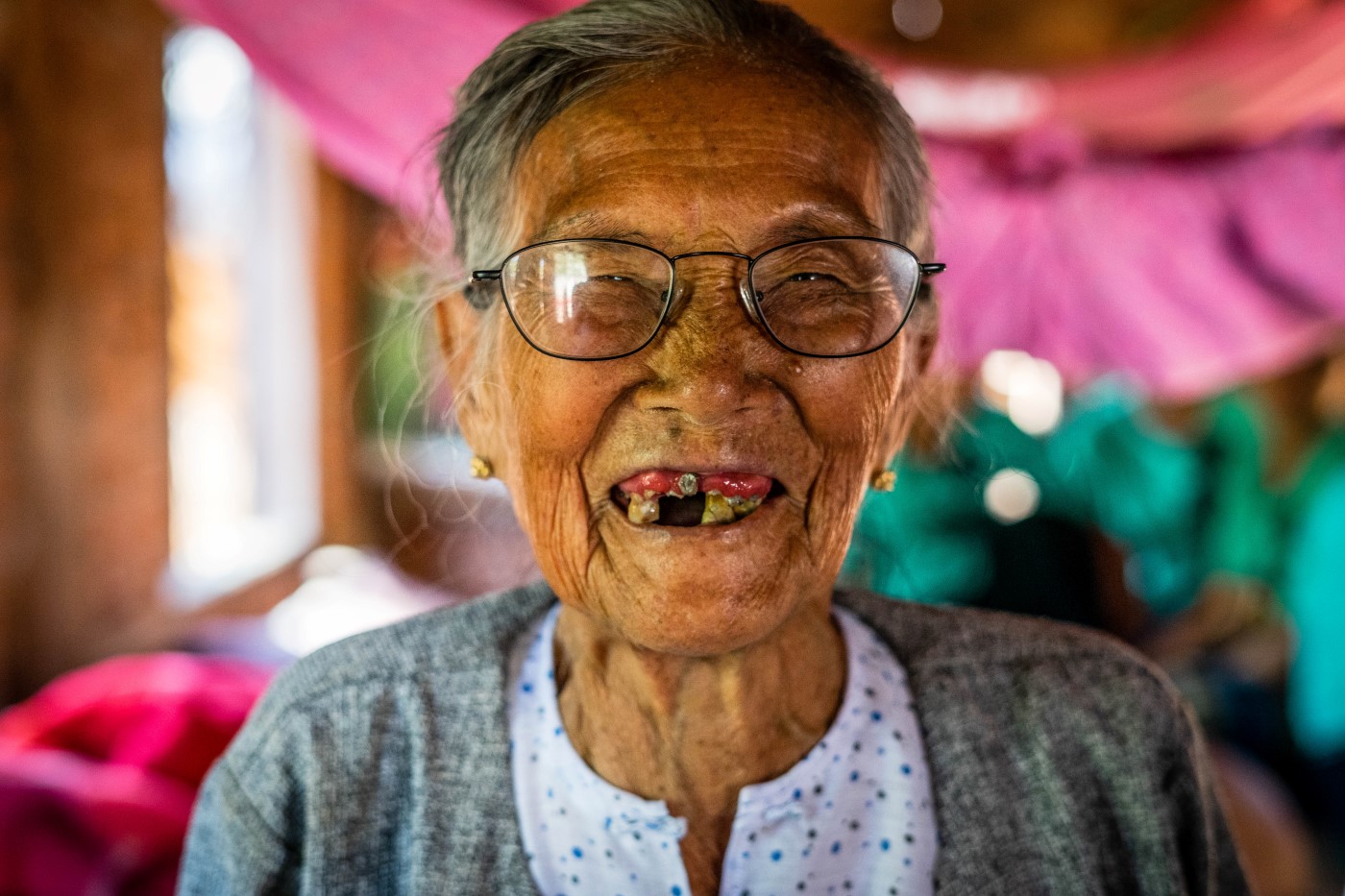 For much of her life, Daw Than was an active, bubbly part of her community and made a living making pots. Breaking her leg two years ago had a massive impact on her life. Up to that point, she had been supporting her family by doing housework and cooking for everyone.
With your support, we can run more community-based programmes that bring hope back into the lives of people like Daw Than.
On top of this, she also gradually started to lose her hearing, but couldn't afford to get medical help at the local clinic.
Being a bubbly, chatty person at heart, the loss of her hearing and mobility had distanced Daw Than from her support systems and the things that brought her joy. With her health challenges, Daw Than found it hard not only to support her family, but also to focus on her faith. More than anything, she wanted to improve her health so she could embrace Buddhism properly again.
This was where we came in. Our community-based care is aimed at supporting older people who fall on hard times and need a helping hand. Thanks to a village development committee we established in her community, our volunteer carers now visit Daw Than to help her wash, do her laundry and clean her house. Most importantly, it's a friendly face and someone to keep her company.
Daw Than's future is looking hopeful, but there are so many older people who don't have access to this vital support. For an older person in need, receiving care at home can mean the difference between despair and dignity.
Together we can be the difference.