In pictures: supporting older people during the coronavirus crisis in Syria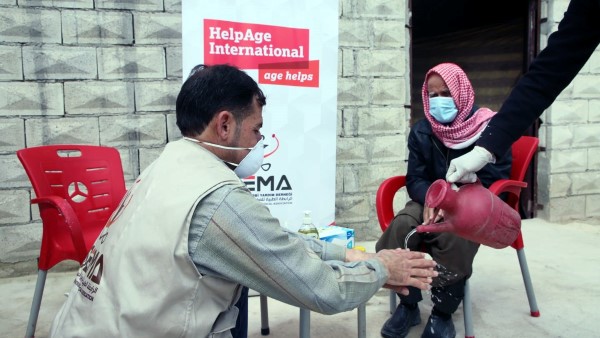 At Age International we have been supporting older people throughout humanitarian crises since we began. Coronavirus (Covid-19) is unlike any crisis the world has ever seen with its effects seen globally.
We are currently working on the ground in many of the affected countries, including Syria, as well as with a range of organisations to ensure that older people are included in emergency responses to Covid-19.
In Syria we are working with our partner, SEMA (Syrian Expatriate Medical Association), to reduce the impact of Covid-19 on older people, who are most at risk, by ensuring that health facilities are prepared.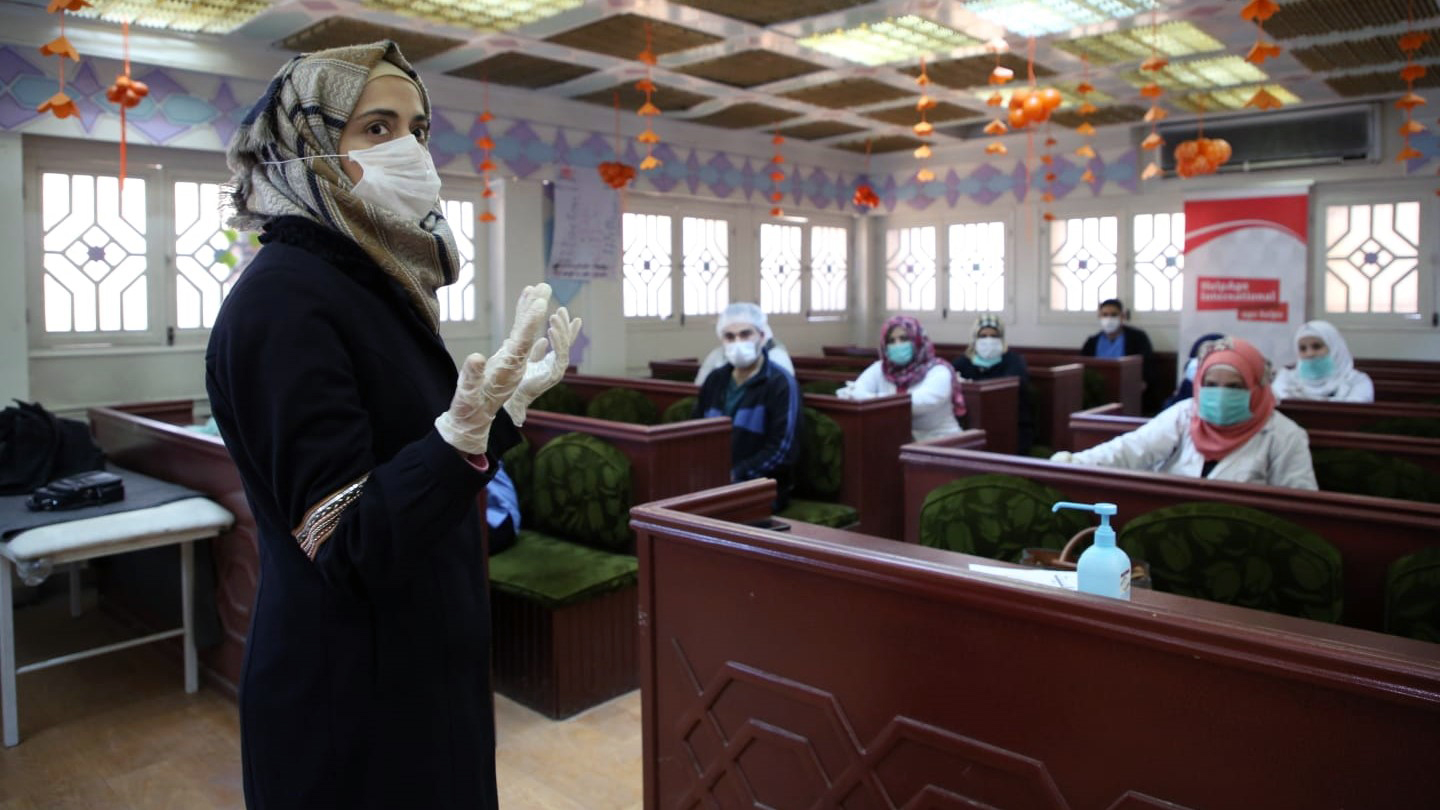 The ongoing war has resulted in hundreds of thousands of people in North-Western Syria being forced to leave their homes this year alone. WHO (World Health Organisation) considers the overall risk for Syria to be very high. Many people living in temporary shelters and inadequate conditions and health services are fragile and disrupted, inadequately prepared to detect or respond to the crisis.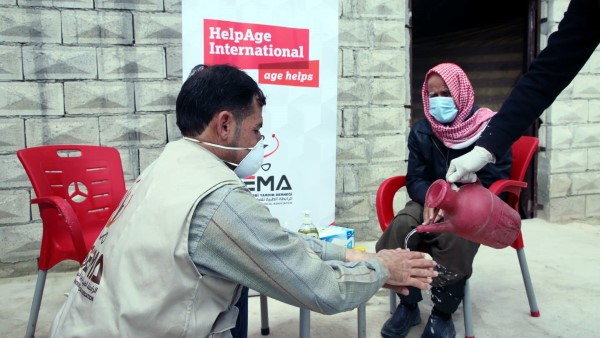 WHO's primary morbidity analysis shows that the mortality rate of those infected with Covid-19 increases with age, with those aged 70-80 having a 14% mortality rate. In addition, the 20% of the population affected by pandemic could need advanced healthcare. According to Idleb health directorate, North-Western Syria has a capacity of just 100 Intensive Care Unit beds while the population is reaching 3 million. There is an expectation that if Covid-19 spreads in this area then 100,000 people may need hospitalization and 10,000 of these may need the Intensive Care Unit.
If Covid-19 prevention measures and community awareness is carried out then it may increase the time it takes to reach the peak of infection, allowing more time to control the disease in such fragile health systems and help save lives.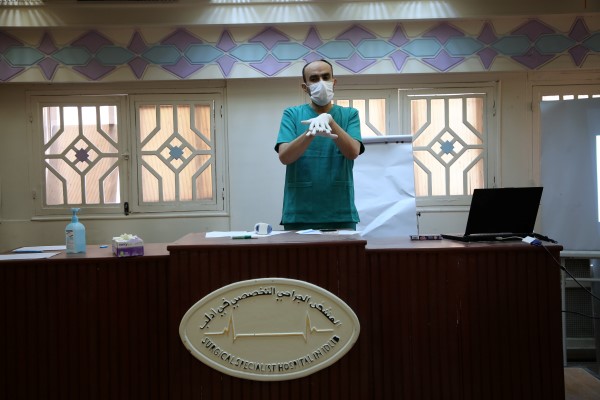 Given the rapid spread of Covid-19 in neighbouring countries, and the lack of public health facilities capable of detecting the virus, we have partnered with SEMA, an organisation which supports health facilities and mobile health units in Syria, to help them prepare for the virus and reduce its spread.
Outreach workers in key areas and refugee camps will raise awareness of the virus and infection prevention, which may also help delay the peak of the infection so that health systems are better able to cope when it comes.
Programme activities include:
Sterilisation of all health facilities
Providing hygiene kits, gloves, masks and suits for healthcare staff
Training staff on early detection of coronavirus and managing suspected cases
Setting up additional medically equipped facilities to treat patients
Community awareness-raising campaign in mosques, community centres etc
Online awareness raising campaign targeting health workers
Supporting effective coordination with health authorities and other partners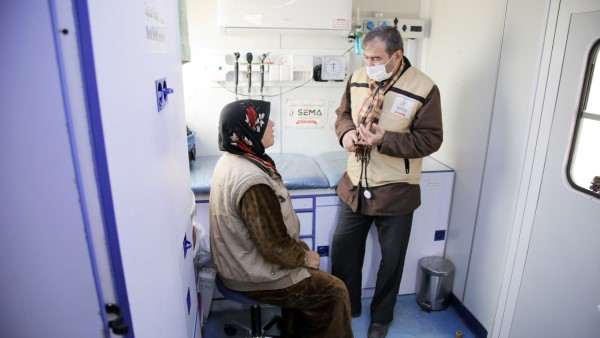 Follow us on social media
Keep seeing our stories or ask us a question - connect on Facebook and Twitter.
Read more stories from the ground
Read more of the latest news and stories on our work in combating the coronavirus in low to middle income countries.

Coronavirus Appeal
Older people in the poorest parts of the world affected by conflict or living in refugee camps need help urgently to survive the silent threat of COVID-19.