"People are suffering" - a report from our colleague in Afghanistan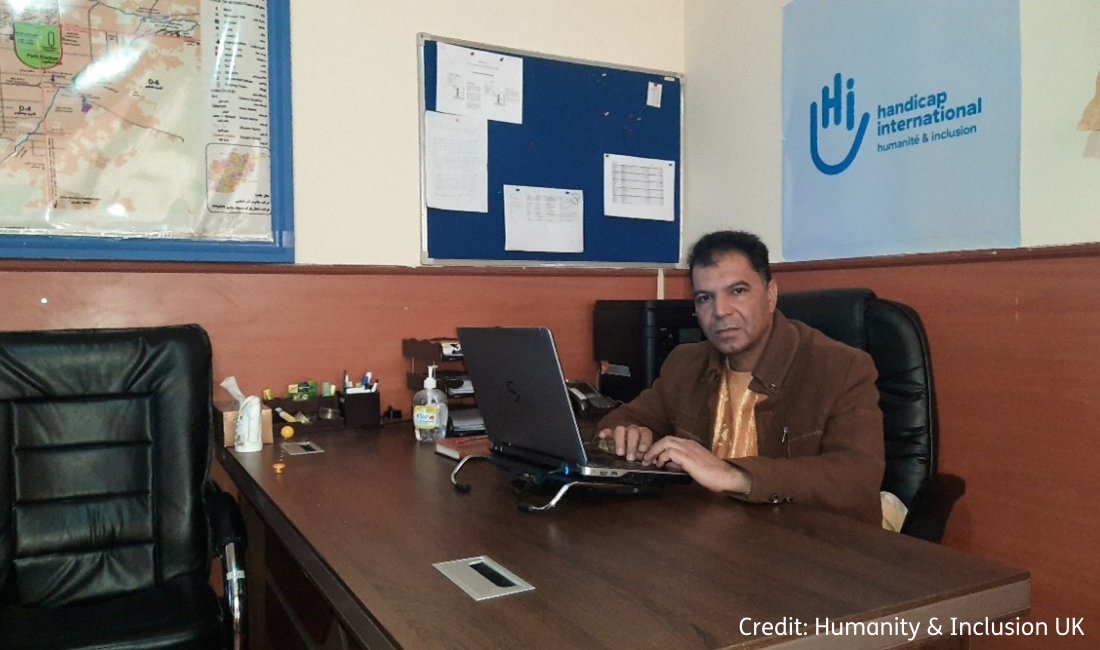 Dehzad Gulam Nabi is a Cluster Manager at our in-country partner in Afghanistan. Here he outlines how the crisis unfolded there and why supporting our DEC Afghanistan Crisis Appeal is vital.
"Recent drought in the country, compounded by a collapsing economy and rising poverty, have caused significantly negative impacts on the lives of millions of Afghans. Because of the drought, the agriculture and livestock that is the main source of income for around 80% of the Afghan population has been devastated.
Political changes in the country and the collapse of the administrative structure have led to further weakening of the economic situation in the country.
As a result of the economic crises, lack of job opportunities, instability of the political situation in the country, lack of trade, limitations on the exports and imports and drop in value of the Afghani currency, people are suffering.
Millions have lost their means of income and have become internally displaced in search of accessing the most vital basic needs.
From January to October 2021 around 680,000 individuals - around 100,000 families - have been displaced. Out of that, around 90,000 individuals have been displaced in the western region of Herat Province, where I work.
Herat had already been hosting around 200,000 people that have been displaced due to the drought in 2020. However the long onset of the drought and collapse of the economic system in the country has led to a further 300,000 internally displaced people in Herat city within the last few months, and the number increases on a daily basis.
Tragically, Afghanistan is expected to reach a 98% poverty rate by mid-2022, worsening from its current poverty rate of 72%, according to UNDP. This indicates that currently around 25,000,000 Afghans are in need of support and people with disabilities and elders are the most vulnerable group. They don't have any source of income and are often unable to work as casual labourers due to age limitations or disabilities.
Based on the outcome of different assessments carried out in Herat, older people make up 6% of the total Afghan population, while around 15% of the population have either a physical or mental disability. A lack of social services or access to basic health and protection schemes for older people and people with disabilities increases their vulnerabilities and heightens their risk of not surviving.
The Afghanistan Crisis Appeal will significantly contribute to improving the situation for older people and people with disabilities.
Your support will directly help these vulnerable individuals to improve their livelihoods and to ensure they are protected in the coming harsh winter months.
This appeal will complement the efforts of other humanitarian services that are being delivered, and our response will ensure older people and those with disabilities are included and able to meet their most urgent needs like accessing food, fuel for heat, and warm clothing to survive the winter months."

Afghanistan Crisis Appeal
Help provide life-saving support to older people in Afghanistan this winter.