Photo series: Reaching older people in Cox's Bazar refugee camp, part 2
Older Rohingya refugees living in the world's biggest refugee camp, Cox's Bazar in Bangladesh, had their lives turned upside down when they fled Myanmar and the coronavirus pandemic has only added to their stress. The support of our Age-Friendly Spaces is needed now more than ever.
With our partners HelpAge International, we have been running our Age-Friendly Spaces for several years to help older Rohingya refugees, providing services including healthcare, psychological support and homecare. During the pandemic, we adapted our work to help older people protect themselves from the virus and prevent its spread.
Last year, Dhaka-based visual journalist Fabeha Monir documented the effects of COVID-19 on older people in Cox's Bazar refugee camps and the impact of our work. This is the second of a three-part photo series, with all photos credited to Fabeha.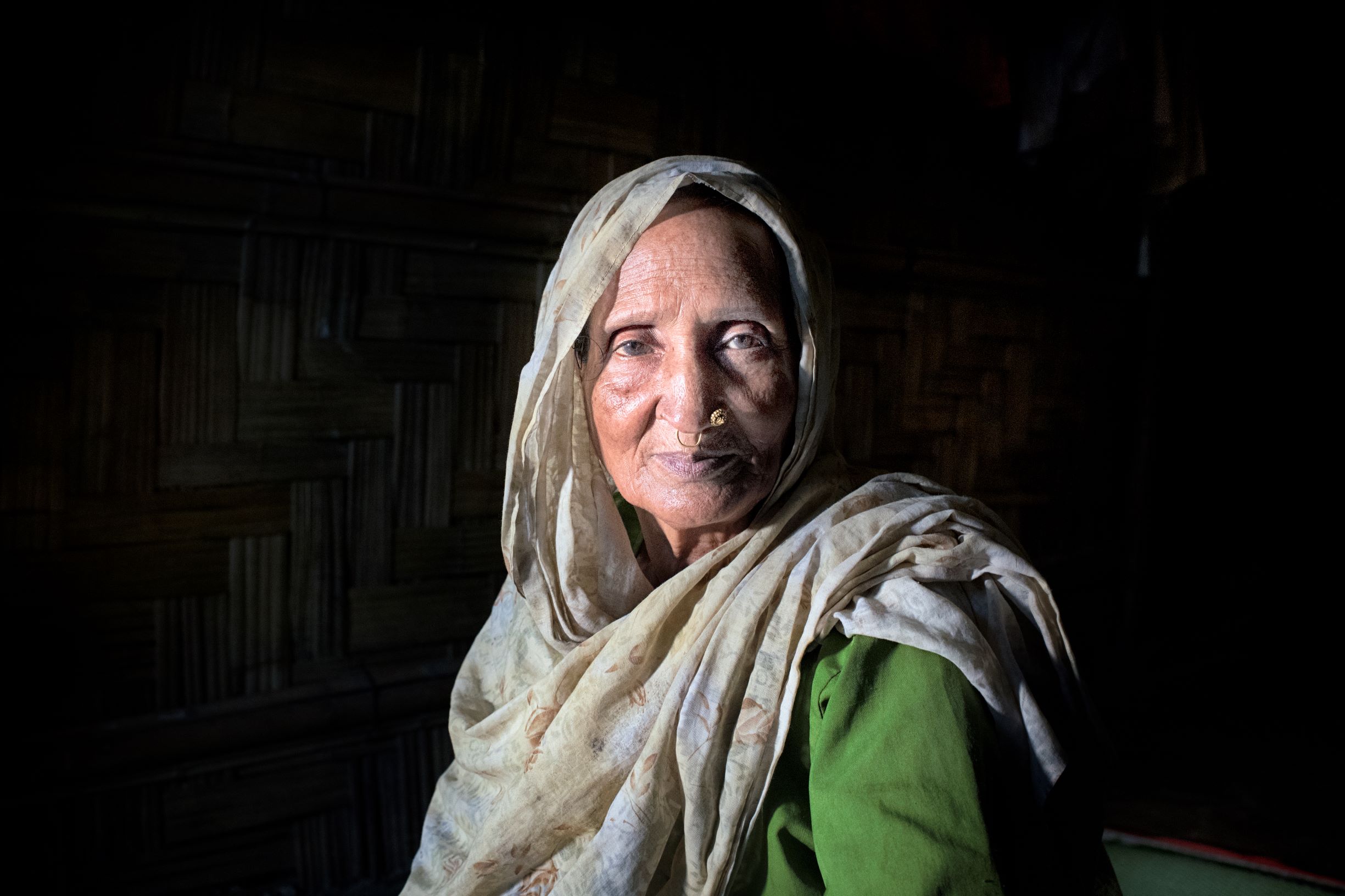 83-year-old Ayesha sits inside her shelter in the Rohingya refugee camp. She receives home health care from the Age Friendly-Space and explained what the visits from staff at the Age-Friendly Space mean to her.
"I miss going to the Age-Friendly Space. For a few days I've not been feeling okay. Staff from the Age-Friendly Space visited me at home. I feel happy when I see them coming to meet me. It is like I have people who care for me. At this old age with so many health problems, I cannot seek help from others. Our children are also suffering as they are jobless. In this one-bedroom tent, I live with my husband, children and grandchildren. When I think about our old days, I feel sad. We had everything in Myanmar. We had big lands, chickens, cows - now we've become beggars. Life is so unfair to us. But with this help from Age-Friendly Space I feel happy. Now in the camp all of the elderly people are worried about their future. I am worried too. But no one knows about future, we can only pray to survive."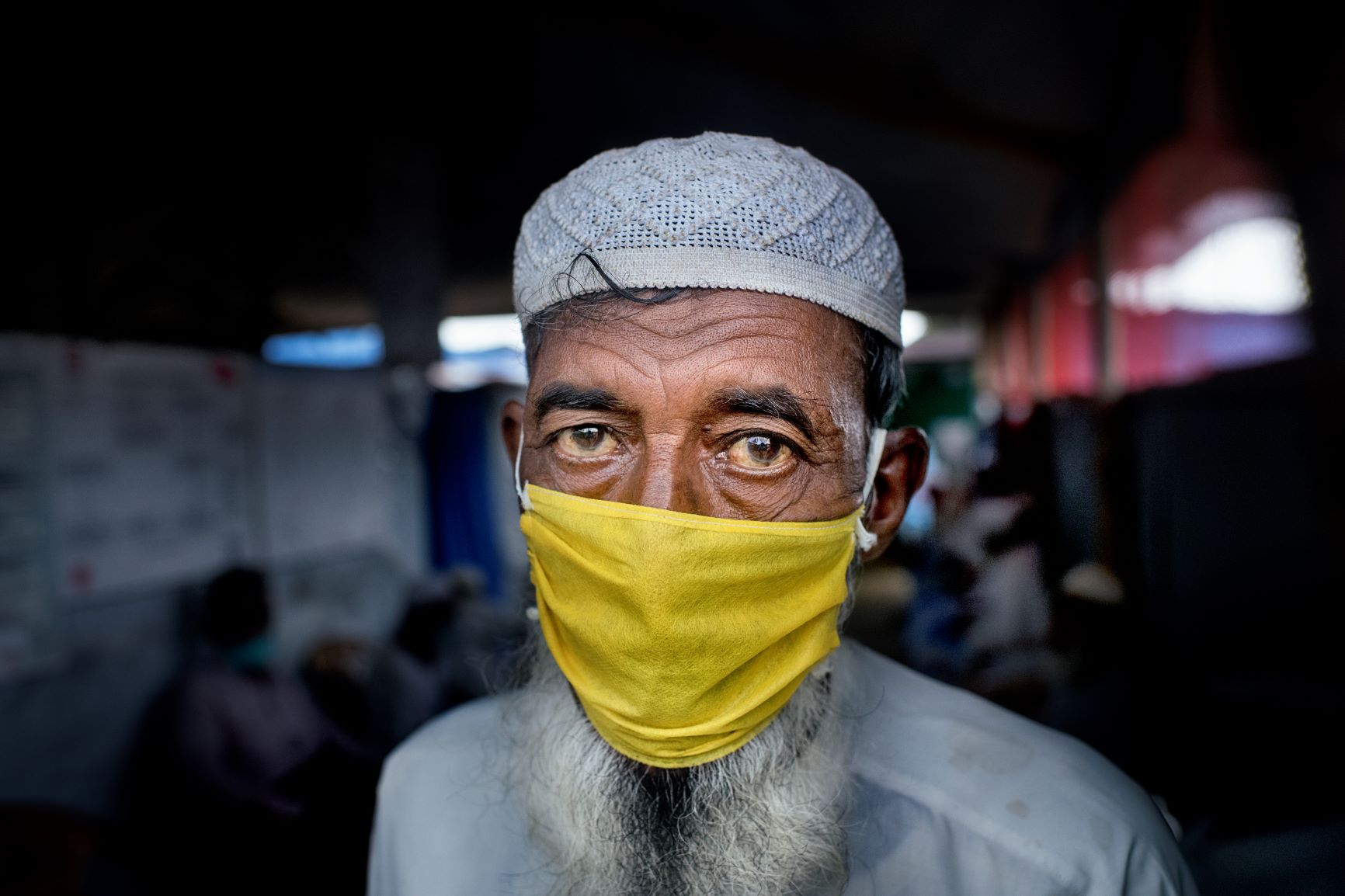 Hamid, 72, is also a member of an Age-Friendly Space and shared his worries about coronavirus.
"I stopped going to market and we've been maintaining distance from each other. We are afraid of coronavirus. What will happen to us if one of us get infected? One can lead to more infection. Every time I visit the Age-Friendly Space, I feel safe. Here everyone cares for us. It is like our family. This place is like our home."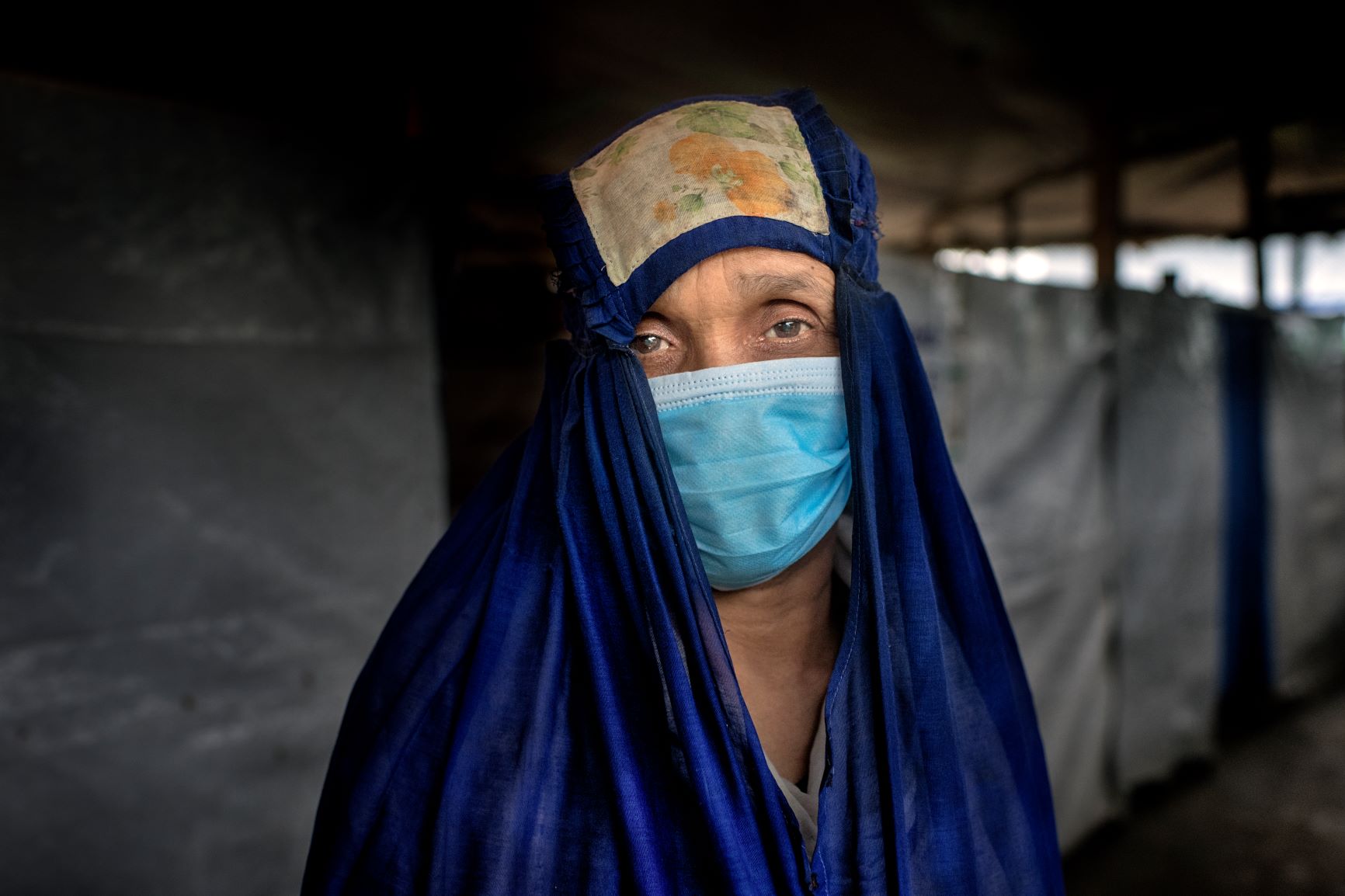 Jori, 71, is pictured outside the Age-Friendly Space of which she is a member. She has lived in the camps for 3 years along with 9 other members of her family, and coronavirus is just another worry after she's already been through so much.
"I am worried about our future. What is waiting for elderly people like me? We have no support other than this Age-Friendly Space. When we come here, we are together. I feel safe here. We have suffered a lot. Still now I can recall how they (Myanmar Military) burned our house. We had everything there. Now at this age I became a refugee. I only pray to God so we can get support like this. Our children are helpless, they cannot buy a single medicine for us. What would happen to us if we had not had this place? We would have died long ago."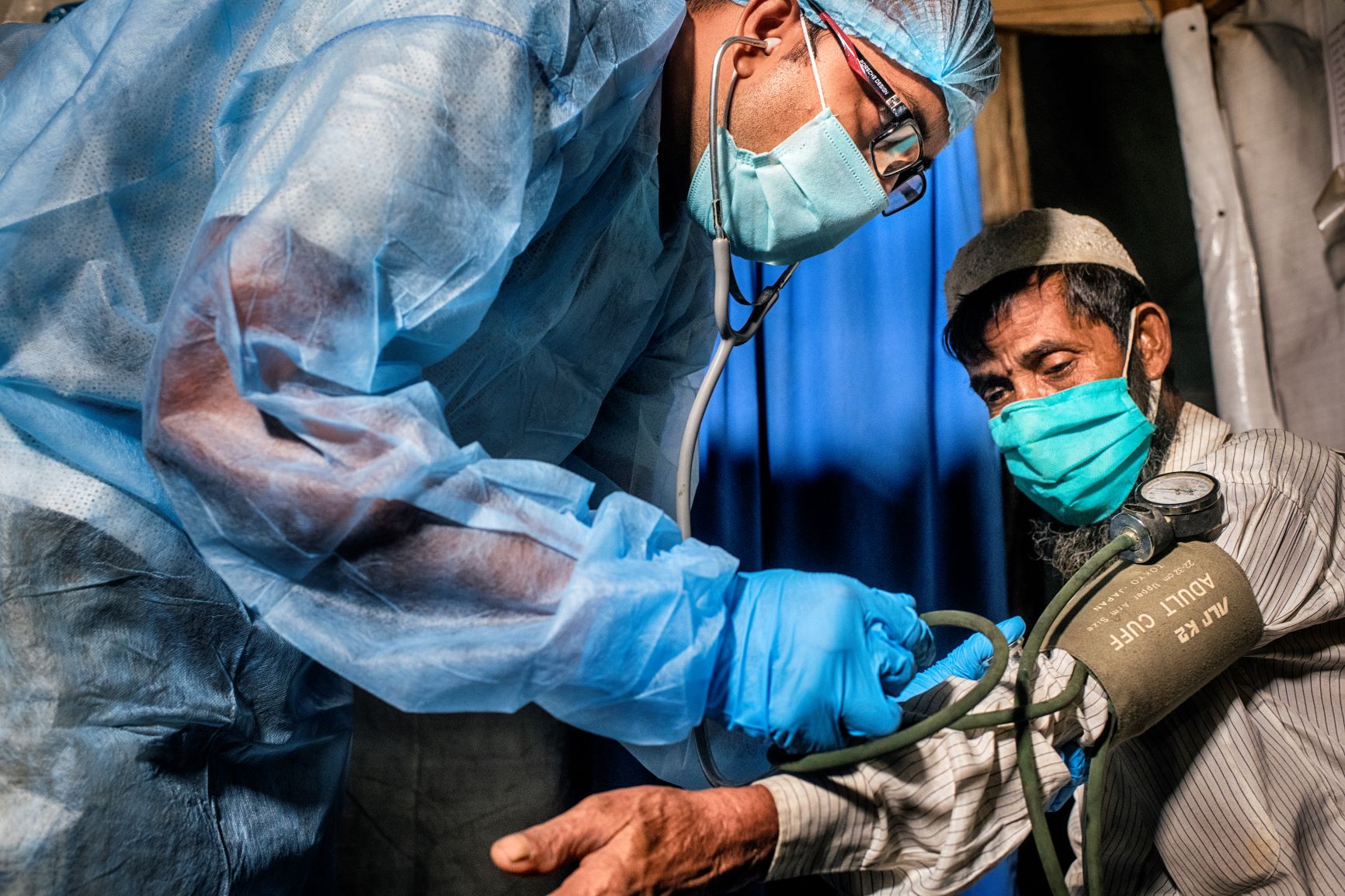 Md. Yunus, 82, has his blood-pressure checked at the Age-Friendly Space. He says that life without the Age-Friendly Space in the camps would be very difficult.
"We are alive with everyone's support. Elderly people like us have no way to live in this Rohingya camp. I feel good when I arrive in the Age-Friendly Space. I get free medicine, many materials as gifts from the space. Doctors are checking us carefully. I would commit suicide if we had not had this support. How many times can we ask for medicine from our children who have no money? Because of this space we are getting a dignified life".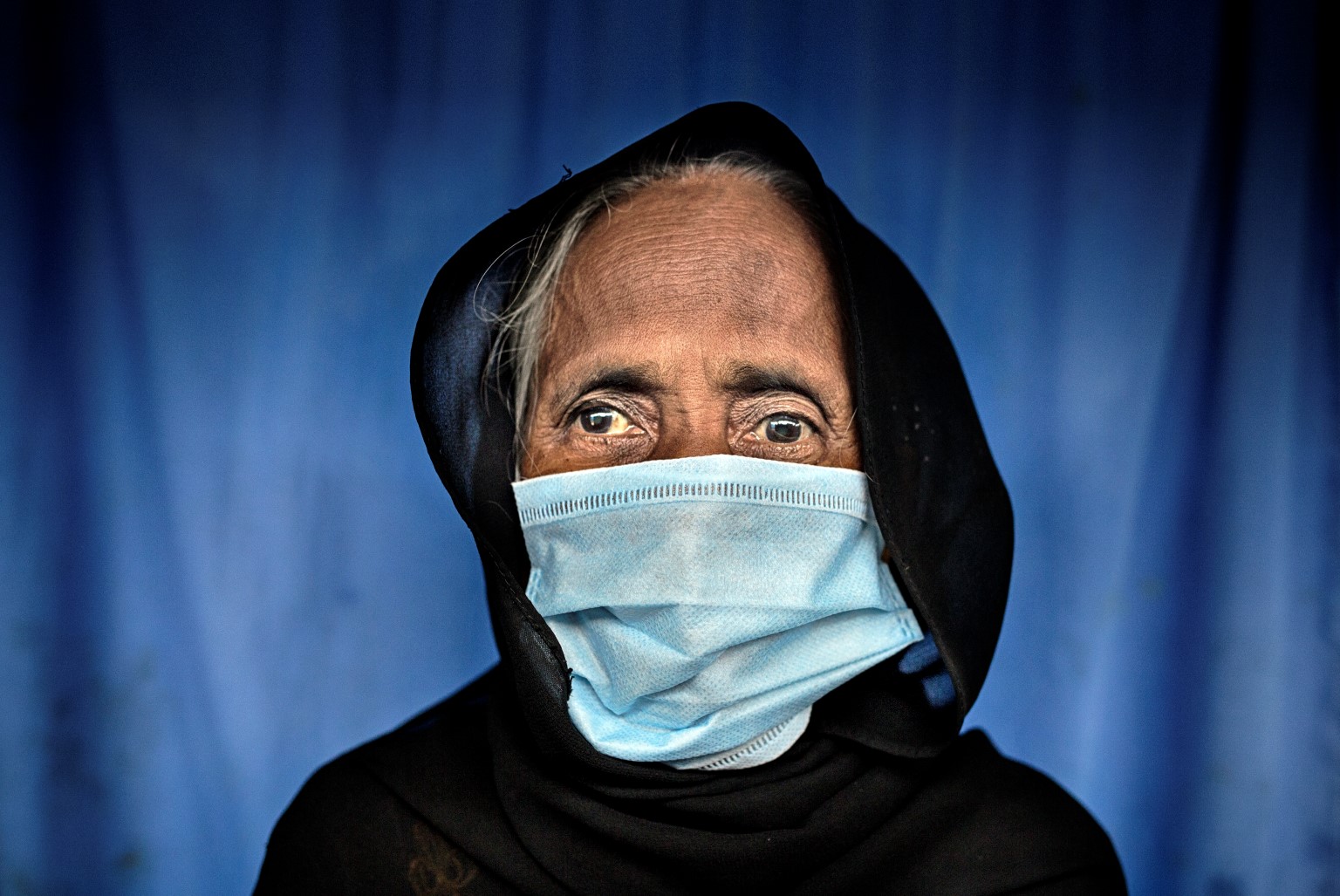 Read more about how we've reached older people in Cox's Bazar refugee camps with vital support during the COVID-19 pandemic.
Help us to continue supporting older people around the world
Whether with better healthcare, a secure income or life-saving aid – your gift could help change lives.