Rebuilding lives and regaining hope
Ilda is 75 years old and lost her home in Cyclone

Idai

. For at least two months Ilda slept out in the open, only scavenging for food and depending on the kindness of her neighbours for food and water. Here we share her story and show what your donations have done to help.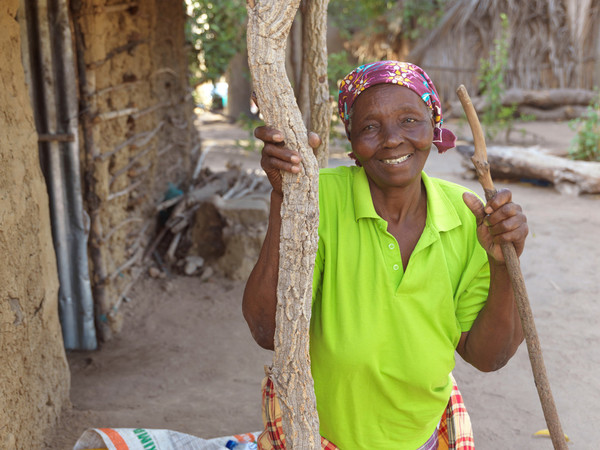 Pictured: Ilda, 75, outside her rebuilt home
Ilda is 75 years old and was attending the funeral of her niece in Beira when Cyclone Idai hit. Already coping with this devasting loss, she watched as the roof of the chapel was torn off above her by the cyclone. Shocked and confused people froze inside the room. "We didn't know if it was going to pass or not, so we just stayed each one in their place hugging each other," says Ilda.
As the rain began pouring down, people rushed to the doors in the hope of finding better shelter. "When I finally got out I saw that many houses were destroyed, many trees had crashed over some houses, the way was blocked and we could not see it because of the trees that had fallen on the street," explains Ilda, adding that "it was not easy finding the way because we had to climb over the trees so we could pass while it was all darkness because there was no electricity."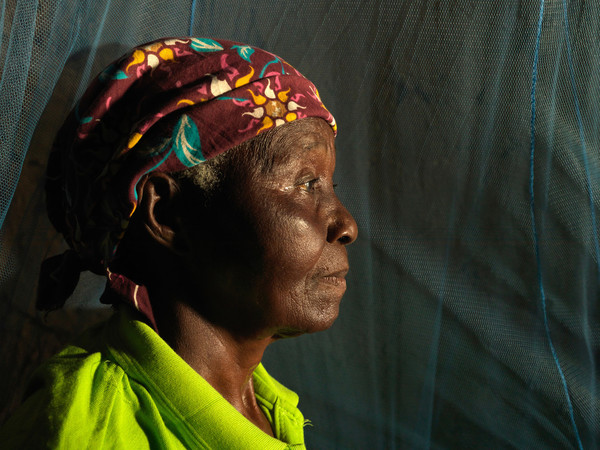 Pictured: Ilda lost her home, family, livestock and all hope
Through the darkness, Ilda and her family managed to find their way to her brother's house in Beira. Here, she spent the rest of the night together in one room with her entire family waiting for morning to arrive. The next day Ilda set out to her village in the Nhangau community. When she arrived, Ilda couldn't recognise the place.
"I was lost. I walked and walked around but I couldn't find my house until my neighbours brought me [to] where it was," says Ilda. "It was all destroyed. A tree that was close to it had fallen on top of the house and destroyed it so that I couldn't even recognise it."
In the days that followed Ilda quickly lost all hope. Everything had been destroyed. "There was still a place where I could get inside like a mouse hiding, and that's where I slept. People would come and say 'leave this place, is all gone!' but I said, 'no I can't, I have nowhere else to go!'" says Ilda.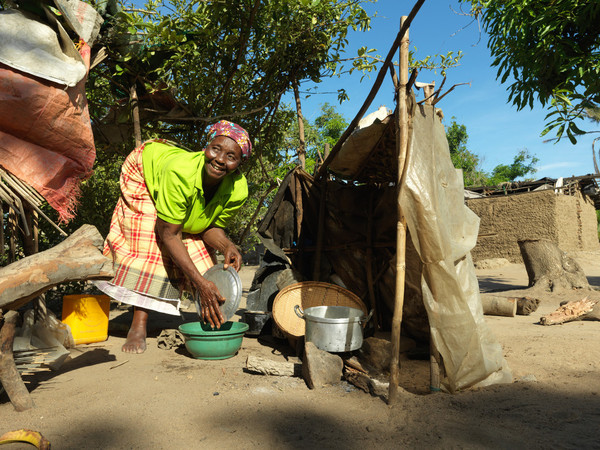 Pictured: In the aftermath of Cyclone Idai, Ilda was forced to scavenge for food
Scavenging from the debris of her former house Ilda found small containers of food scattered around. The only food that was not wet and spoiled was her only source of nourishment for days. For at least two months Ilda slept out in the open, only scavenging for food and depending on the kindness of her neighbours for food and water.
The closest people that could have helped Ilda have disabilities. Ilda's brother in Beira, where she spent the night of the cyclone, has an eye impairment while her other brother has a physical disability. Both of them were also in need of help.
Through her neighbours Ilda heard that HelpAge was offering help to elderly people. Soon people from the NGO came to collect her name. "When the time arrived to be helped it was a pleasure for me because I knew that something would change in my situation," says Ilda.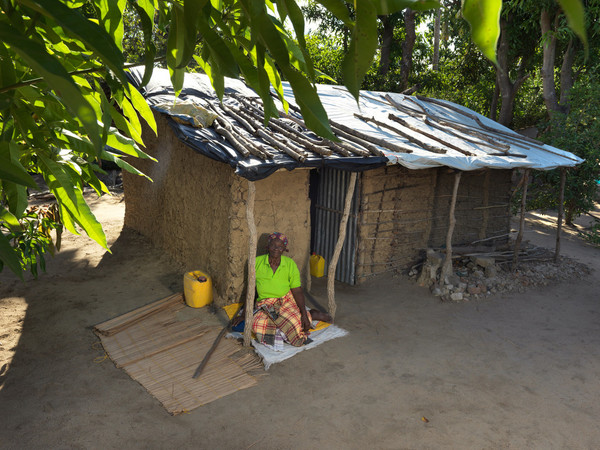 Pictured: Ilda received a shelter and essential items kit to help rebuild her home
Ilda received the materials and tools needed to rebuild her house including plastic covers for a roof, iron wires, nails, hammers, and a saw as part of the 'shelter kit', and plates, dishes, spoons, pots, a mosquito net, and clothes among other things as part of the 'family kit' provided by HelpAge.
"The tools that I received were very helpful because I didn't have any materials to rebuild my house, but when these came I was very happy because I could start rebuilding my house," explains Ilda. "I would say my life has changed from what it could have been. But I still have some needs, for example my roof gives me cover but it could still be improved, as well as my door."
"When the help came I felt so happy because even with a little money I wouldn't have had enough if I also had to buy the tools to rebuild my house. It would have taken too long for me to do that. So when help came I felt a big relief," says Ilda.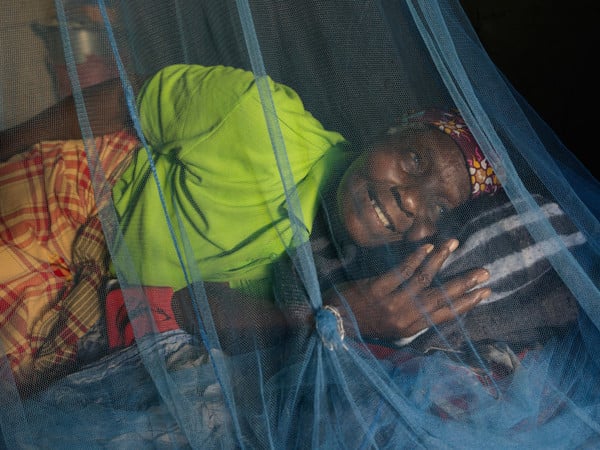 Pictured: Ilda no longer has to sleep on the flood
Once her family heard the news they shared in Ilda's happiness knowing that she would not be sleeping on the ground anymore. The immediate worry and despair that Cyclone Idai brought has somewhat dissipated as Ilda goes about her day washing her pots and sitting on her mat, leaning against the wall of her once lost house.