Supporting older people in India during coronavirus
Since last year we have been supporting our two partners, HelpAge India and GRAVIS, to help older people at risk of COVID-19. A deadly second wave has seen the disease spread rapidly from cities to small rural towns. Health services are becoming increasingly overwhelmed, with oxygen supplies running out and people struggling to receive the care they need.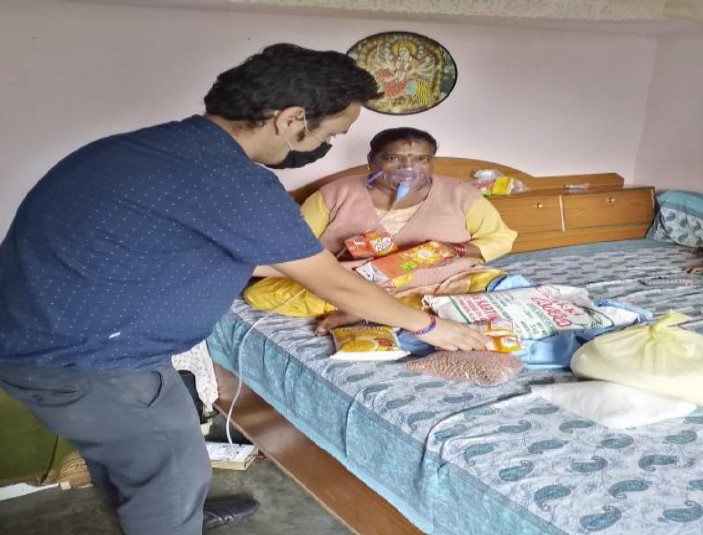 Mrs. Viyasha, 61, lives in New Shimla with her son. She has been bed-ridden for two years due to breathing and spinal problems. Her family has little income, with her son working as a daily wage labourer.
Our partner, HelpAge India, discovered that Mrs. Viyasha was not able to carry out daily activities and provided her with a female home carer to support her.
The COVID-19 lockdown meant that her family was struggling financially and she found it difficult to get enough food to eat, or the medicine she relies on to manage her health conditions. The homecare team regularly visited her and provided emergency rations for the family to her door.
Mrs. Viyasha said that HelpAge India is regularly helping her and that the family survival kit is a big help for her family during the pandemic. She wanted to thank the team for providing support to her family.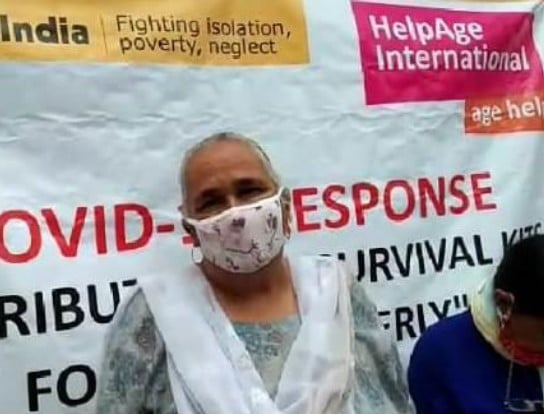 Mrs. Jagjeet, 73, is a widow. She lives alone and takes regular medication for hypertension and joint pain. the COVID-19 pandemic and lockdowncaused her a lot of problems and she was unable to visit the market to purchase essential items and medicine.
Our partner, HelpAge India, supported Mrs. Jagjeet with a home care volunteer who regularly visited her during lockdown and helped her with tasks around the home. The HelpAge India team also visited to provide a survival kit to her, which contained daily essentials like groceries, as well as protective materials including soap and facemasks.
She told us that the HelpAge India home care team has really helped her during lockdown.
Help us to continue supporting older people around the world
Whether with better healthcare, a secure income or life-saving aid – your gift could help change lives.

Follow us on social media
Keep seeing our stories or ask us a question - connect on Facebook and Twitter.