The case for a convention on the rights of older people
Geraldine Van Bueren QC, Professor of International Human Rights Law and one of the original drafters of the Convention on the Rights of the Child, explains why a convention for older persons is necessary.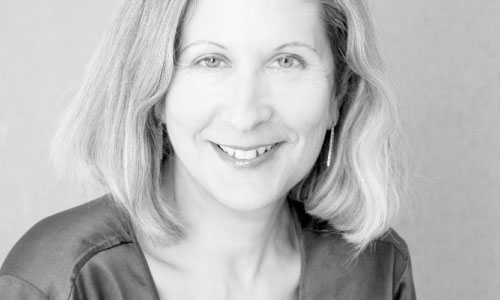 Why should we have a convention on the rights of older persons, how would it help prevent abuse and what would it contain? The following article has been taken from Geraldine Van Bueren QC's opening address at the Age UK and Age International Parliamentary Reception: 'Combatting ageism, promoting dignity - the case for a UN Convention on the Rights of Older People'.
The World Health Organisation report that 1 in 10 older people suffer from some form of abuse around the world, ranging from health abuse to finance abuse. A treaty on the rights of older persons would help prevent some of these abuses. It would also accomplish the following:
Provide a framework for governments to follow the best of global practices.
Take older persons' rights out of the party political football pitch and instead replace party politics with international legal entitlements.
Make older persons more visible both in the United Nations system and to national governments.
Transform older persons from the recipients of discretionary charity to the holders of rights. There would be a shift of understanding from persons who were objects to subjects of international law.
Help change the image of older persons to beneficial to national resources rather than a drain and from active citizens rather than passive recipients.
Add detail as to what the right to dignity means for older persons in terms of work, political participation, healthcare and palliative care.
A Convention would result in hard law, which would make a significant difference creating binding obligations on states as opposed to the Madrid Plan of Action, which is non-binding.
This is no pipe dream - so why is Europe behind?
A global Convention on the Rights of Older Persons is not a pipe dream, nor even that far off.
There has been much movement on a regional level. There is already a Convention on the Human Rights of Older Persons in the Americas. There is also one in Africa - a Protocol which is an additional treaty to the African equivalent of the European Convention on Human Rights. If poorer regions in the world can afford such treaties, why not Europe?
In Europe we do not have not a treaty on older persons' human rights, we only have specific provisions in the European Union's Charter of Fundamental Rights. The Charter prohibits discrimination on the basis of age and article 25 provides that: 'The Union recognises and respects the rights of the elderly to lead a life of dignity and independence and to participate in social and cultural life.'
It does not even include political life. The European Convention on Human Rights has no equivalent provision.
There is no truly justifiable reason to oppose a convention
A number of European states as well as the United States of America and Australia have opposed the need for a specific treaty arguing that the obstacle to better protecting the rights of older persons is not an absence of law but a question of better implementation.
We heard the same arguments whilst we were drafting the Convention on the Rights of the Child. However, from my provisional reading of all the UN human rights treaties there is no systematic coherent approach to older persons' rights. Because treaty bodies deal with so many issues, often priority appears to be given to those groups who already have protection under specific treaties.
Underlying the arguments opposing a Convention on the Rights of Older Persons is the fear of cost, the cost of socio-economic rights such as social care. Protecting rights would help, not cost society. The World Health Organisation's study of the UK showed that older workers created a net benefit of 40 billion dollars through the paying of tax, as consumers and through unpaid care.
Developments within the United Nations
Until recently this lack of enthusiasm for a convention was dominating the United Nations, but this has now changed.
At the United Nations there are currently two processes focusing on older persons' rights. There is an Open-ended Working Group on Ageing and an Independent Expert on the Rights of Older Persons.
For the first five years of the Open-ended Working Group there had been little progress, but this appears to be changing because of the adoption of the Inter American Convention and the African Protocol. These two treaties trump the arguments that a treaty on older person's human rights is neither possible nor desirable.
This year the Argentinian Chair of the Working Group stated: 'That is why I invite you all to start working on the text of a legal instrument.' This is significant progress.
What would a new Convention look like?
As is often the case with treaties, defining who the treaty is for is challenging, but not insurmountable. The Inter American Convention puts the age of an older person at 60 unless national legislation sets a higher age, but it cannot be higher than 65. The African Protocol also sets the defining age as 60.
Following the Inter-American Convention there would also be:
A duty to promote public institutions which represent older persons and older persons should be involved in the formation of policies and laws, which affect us.
A duty that states parties should take steps to ensure that public and private institutions offer older persons access without discrimination to comprehensive care, including palliative care; avoid isolation; appropriately manage problems related to the fear of death of the terminally ill and pain; and prevent unnecessary suffering, and futile and useless procedures, in accordance with the right of older persons to express their informed consent.
States Parties to the Convention would also have to adopt measures to enable older persons to participate actively and productively in their community and to develop our capacities and potentialities.
To that end, States Parties shall have to:
Create and strengthen mechanisms for the participation and social inclusion of older persons in an environment of equality that serves to eradicate the prejudices and stereotypes that prevent us from fully enjoying those rights.
Promote the participation of older persons in intergenerational activities to strengthen solidarity and mutual support as key components of social development.
Ensure that facilities and community services for the general population are available to older persons on an equal basis and that they take account of our needs.
Article 18 of the Inter American Convention focuses on the right to work and provides that older persons have the right to dignified and decent work and to equal opportunity and treatment on the same terms as other workers, whatever their age.
States Parties should also adopt measures to prevent labour discrimination against older persons. The Convention also prohibits any kind of distinction, which is not based on the specific requirements of the job, in accordance with domestic laws and local conditions.
The same guarantees and benefits and pay should apply to all workers in the same employment or occupation and for similar tasks and responsibilities.
A UN Convention on the Rights of Older Persons would also have the equivalent of Article 24 of the Inter American Convention, that States Parties should progressively foster access to home loans and other forms of financing without discrimination, promoting, inter alia, collaboration with the private sector, civil society and other social actors.
Such policies should pay particular attention to the need to build or progressively adapt housing solutions, so that they are architecturally suitable and accessible for older persons with disabilities and restricted mobility. A convention would also put an obligation on Governments to demonstrate how changes in public services, such as library closures and reductions in rural public services here in the UK, affect older people.
A transformation for older people everywhere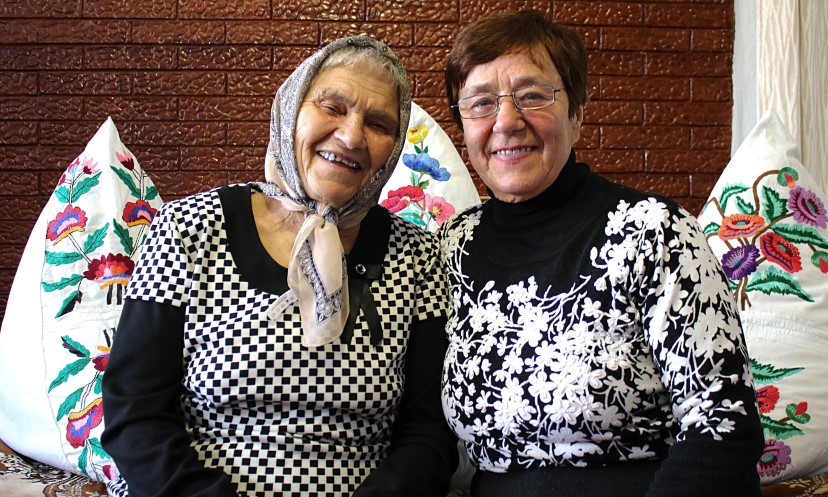 A UN Convention on the Rights of Older Persons would encourage a culture respectful to older persons.
In brief it would transform the lives of older persons living in the UK and in developing countries.
A Convention would also have teeth so that governments would regularly have to report in publically available documents in public sessions on how they have implemented all the rights in the treaty. The drafting of these state reports should involve older persons and the idea is that such a reporting process ought to lead to a national discussion on how older person's rights should be respected.
If an older person is unable to receive a remedy after having exhausted all national procedure then it is possible to submit a complaint to the treaty body and if process is free, win or lose.
Eleanor Roosevelt was in her sixties when she helped draft the world's most influential moral and legal document: the Universal Declaration of Human Rights. We should heed her words: "It is more intelligent to hope rather than to fear, to try rather than not to try. For one thing we know beyond all doubt: Nothing has ever been achieved by the person who says, 'It can't be done."
It is in the national interest of the UK to be one of the leading states urging the United Nations to adopt a Convention on the Rights of Older Persons.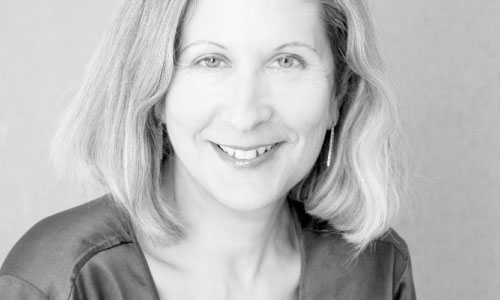 © 2016 Geraldine Van Bueren QC
Geraldine Van Bueren QC is Professor of International Human Rights Law at Queen Mary, University of London and a Visiting Fellow of Kellogg College, Oxford.
She has served as a Commissioner on the Equality and Human Rights Commission and is a member of Doughty Street Chambers.Geraldine was also one of the original drafters of the Convention on the Rights of the Child.

Follow us on Twitter
Stay up to date with the latest news, publications and blogs